Roundup Litigation Could "Spell The End" Of Bayer: Spiegel Report
January 14, 2019
By: Irvin Jackson
A major German news magazine warns that Bayer may be facing much deeper problems from the Roundup cancer litigation than most realize, after the German-based pharmaceutical and life sciences company purchased Monsanto last year. 
Last week, the publication Spiegel published a story online that indicates Bayer bit off more than it could chew when it decided to acquire Monsanto, due primarily to the ongoing headache caused by Roundup lawsuits filed by former users of the controversial weedkiller that have been diagnosed with non-Hodgkin's lymphoma and other forms of cancer.
Bayer now faces nearly 10,000 claims brought in state and federal courts throughout the United States, each raising similar allegations that the recently acquired Monsanto unit knew or should have known about the link between glyphosate contained in Roundup and non-Hodgkins lymphoma (NHL), yet actively concealed the information and failed to provide consumers with accurate warnings and safety instructions.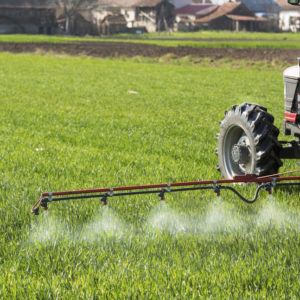 Shortly after the purchase of Monsanto was finalized, Bayer was hit with a massive verdict in the first Roundup case to go to trial, involving claims brought by a former California school groundskeeper who was granted an early trial date because he is dying.
After evaluating the evidence about what Monsanto knew and when it knew it, the jury initially awarded the plaintiff $289 million, including about $39 million in compensatory damages and another $250 million in punitive damages, which were designed to punish the company. While the judge later reduced the punitive damages, the full amount of the compensatory damages were upheld, resulting in a final judgment of over $78 million in the case.
During post-trial motions, several jurors issued statements that indicated they found Monsanto's experts unconvincing and dishonest, which may be a sign that the litigation could go extremely poorly for Bayer, which faces additional trials beginning in late February.
While putting on a strong public face, Spiegel indicates that Bayer and its investors are growing increasingly concerned. In late November, Bayer announced that it was cutting several business units and about 12,000 jobs. That move came after sharp stock losses following the massive Roundup trial verdict.
Spiegel indicates that it is clear that Bayer underestimated the Roundup litigation when it acquired Monsanto, and warns that the company's survival could be threatened if it does not settle the litigation, and is hit with a string of massive trial losses in future trials.
If that occurs, it could cause the company's stock to plummet and Spiegel says that could lead to the breakup of what is currently the largest pharmaceutical company in the world, and "spell the end of a company that is an intrinsic part of Germany and its business history."
The article points to experts who indicate Bayer relied too heavily on statements made by Monsanto, trying to reassure them over the Roundup claims. It also notes that Bayer may have overlooked Monsanto's poor public image. The company is often viewed as an agricultural industry juggernaut, hawking genetically modified food and other products many in the public do not trust.
During the Roundup litigation, internal documents, known as the "Monsanto Papers," have suggested that the company engaged in a lengthy campaign to control the disclosure of information about the potential health risks associated with glyphosate, indicating that it ghost-wrote supposedly independent studies, exerted undue influence on regulators in the U.S. and Europe, and suppressed negative findings that may impact the blockbuster weedkiller.
While Bayer has maintained that it intends to defend claims in court, if the manufacturer fails to negotiate Roundup settlements or otherwise resolve the litigation, thousands of trial dates may be set in courts nationwide in the coming years.
"*" indicates required fields