Motion to Approve Roundup Class Action Settlement To Be Considered By MDL Judge
June 30, 2020
By: Irvin Jackson
The U.S. District Judge presiding over all federal Roundup lawsuits has set a hearing for late July, to consider a motion for approval of a class action settlement that would provided more than $1.1 billion in funding for the benefit of individuals exposed to the weedkiller, who have not yet been diagnosed with cancer.
Bayer and it's subsidiary Monsanto currently face more than 125,000 claims brought by former users of the weed killer who have been diagnosed with non-Hodgkins lymphoma and other injuries, each raising similar allegations that consumers were not adequately warned about the risks associated with exposure to glyphosate and other ingredients. However, class action claims have also been filed that seek medical monitoring and other damages for individuals who now face a future risk of cancer.
As part of an announcement last week that Bayer has agreed to pay more than $10 billion in Roundup settlements that may resolve about 75% of all claims pending nationwide, the manufacturer indicated that a portion of the funds would be set aside to address the future claims.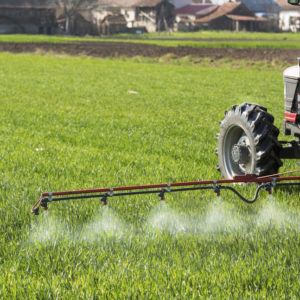 On June 24, attorneys involved in the litigation filed a motion to approve a settlement (PDF), which would include a $1.1 billion fund that would be used to help diagnose non-Hodgkins lymphoma among former users of Roundup, and prevent or avoid harm from the cancer among class members.
The proposed settlement also calls for an independent Science Panel to be formed, which would provide a definitive and binding decision about the link between Roundup exposure and non-Hodgkins lymphoma. Grant programs would also be established to provide testing for non-Hodgkins lymphoma, assistance to compensate for delays in the litigation and funding for medical and scientific research into the diagnosis and treatment of non-Hodgkins lymphoma.
In return for the deal, the class members would be agreeing to pause the litigation for four years to give scientific research time to be completed, and agree to release claims for medical monitoring and punitive damages. However, class members would still retain the right to pursue individual injury lawsuits in the future, subject to the Science Panels decision about general causation, which wold be binding for both class members and Monsanto.
On June 27, Judge Chhabria issued a pretrial order (PDF) setting a hearing for July 23, to consider the preliminary approval of the Roundup class action settlement. The judge set a July 13 deadline for any opposition or objections to the motion to be filed, and called for the parties to submit a consolidated reply to the pretrial order by July 17. The Court indicated that if the July 23 date is too soon, a hearing could be scheduled for August 6 instead.
Following massive losses in the first three cases to go before juries last year, Bayer faced substantial pressure to negotiate Roundup settlements or another resolution that avoids additional trial dates that were scheduled to begin this year.
Settlement negotiations heated up earlier this year, as a series of additional cases were set to go to trial nationwide throughout 2020. However, Bayer informed investors in April 2020 that the ongoing COVID-19 pandemic had slowed progress, both due to difficulties caused by social distancing procedures and because the company attempted to take a harder stance due to economic problems resulting from the outbreak.
During the negotiations, the total number of Roundup cancer cases being presented against Bayer has continued to steadily climb, and the ultimate agreement is in line with the amount analysts estimated prior to the pandemic that the company would be forced to pay to resolve the litigation.
Together with news of that Bayer settled Roundup claims, the company also announced that it has agreed to pay $400 million in dicamba drift settlements to resolve lawsuits brought by farmers who experienced crop damage, as well as about $820 million to resolve litigation involving PCB water contamination.
"*" indicates required fields