Roundup Exposure May Cause Generational Toxic Damage: Study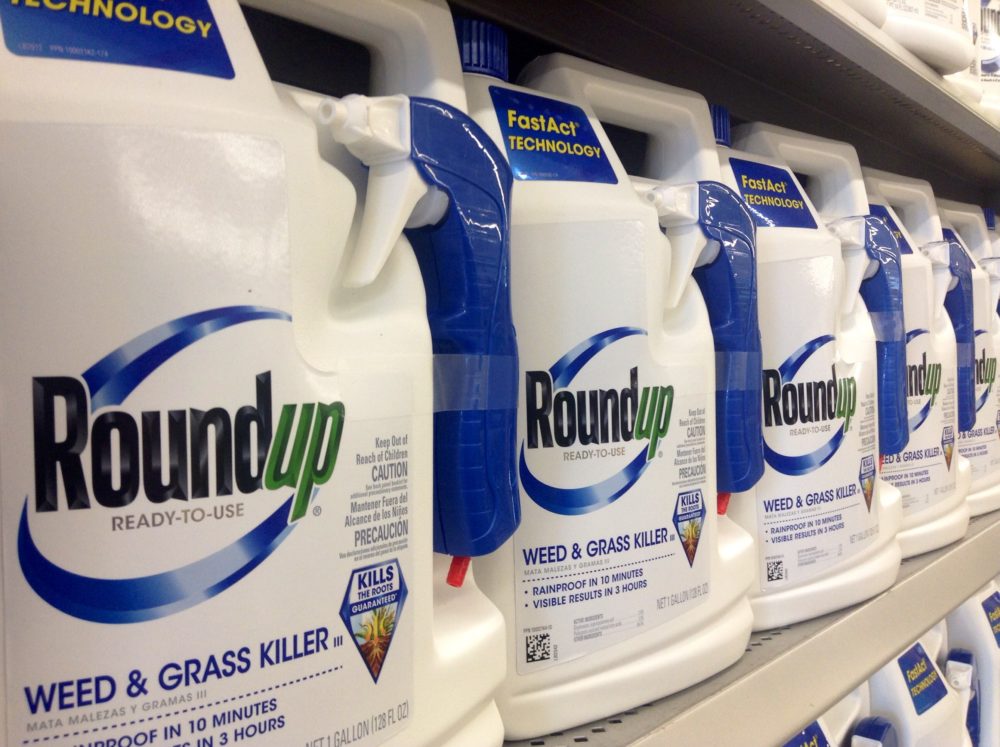 April 25, 2019
By: Irvin Jackson
Monsanto currently faces more than 10,000 lawsuits alleging that they failed to adequately warn about the health risks associated with Roundup exposure, and a new study suggest that toxic damage caused by the widely used weedkiller may be generational, meaning that those exposed may pass on health problems to their children.
In a study published this week in the medical journal Scientific Reports, researchers from Washington State University indicate that they found "dramatic increases in pathologies" among the grand children and great grand children of female rats exposed to Roundup's active ingredient, glyphosate.
In March 2015, the World Health Organization's International Agency of Research on Cancer (IARC) warned that glyphosate exposure may be a human carcinogen, potentially increasing the risk of non-Hodgkin's lymphoma and other cancers. Since then, a number of independent studies have also raised concerns about the cancer risks of glyphosate exposure. However, researchers involved in the latest study noted that little to no research has been done on the generational risks of glyphosate toxicity.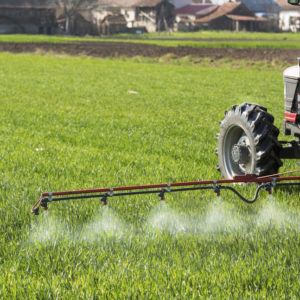 As part of this new study, researchers lookied at the transgenerational effects of daily Roundup exposure on pregnant female rats, and found that the side effect on the female rats themselves and their immediate offspring were negligible. However, when they compared those rats grandchildren and great grandchildren to those whose grandmothers and great grandmothers had not been exposed to glyphosate, they found significant differences.
"In contrast, dramatic increases in pathologies in the F2 generation grand-offspring and F3 transgenerational great-grand-offspring were observed," the researchers noted. "The transgenerational pathologies observed include prostate disease, obesity, kidney disease, ovarian disease, and parturition (birth) abnormalities."
Researchers were able to identify a number of genetic regions shown to be involved in the pathologies, indicating that glyphosate exposure can induce transgenerational inheritance of disease and sperm mutations.
"Observations suggest generational toxicology needs to be incorporated into the risk assessment of glyphosate and all other potential toxicants," the researchers concluded. "The ability of glyphosate and other environmental toxicants to impact our future generations needs to be considered, and is potentially as important as the direct exposure toxicology done today for risk assessment."
Roundup Litigation
The findings may impact the growing number of Roundup lawsuits filed in courts nationwide, which allege that direct exposure to the weed killer caused farmers, landscapers, groundskeepers and other users to develop non-Hodgkin's lymphoma.
Last summer, a state court lawsuit went to trial in California, resulting in a jury award of $289 million to a former school groundskeeper dying from non-Hodgkins lymphoma, including $250 million in punitive damages designed to punish the manufacturer. While the punitive damages were subsequently reduced, the judge who presided over the claim determined that the company should still pay $78 million in damages.
Last month, the first federal trial ended in an $80 million verdict, after the jury found that Monsanto's Roundup was a substantial cause in the development of the plaintiff's non-Hodgkins lymphoma diagnosis. The case was a "bellwether", which was designed to help the parties gauge how other juries may respond to similar evidence and testimony that will be repeated throughout the litigation.
In addition, throughout 2019, a number of other claims are scheduled to go before juries nationwide, including a multi-plaintiff trial involving more than 15 individuals that is set to begin later this year. However, if Monsanto fails to reach Roundup settlements to resolve claims, they could face years of litigation and substantial verdicts as more evidence is discovered about the true risks associated with the weedkiller.
Madge

March 21, 2022 at 12:03 pm

My husband was big believer in Roundup and used it religiously My 3 children helped in the garden which would be a big garden. Now my two girls , my oldest girl had trouble getting pregnant and was beginning to think she would not. She had two with getting help . My youngest daughter has gotten pregnant twice and miscarriage both times. I never had a problem with getting pregnant but my last chil[Show More]My husband was big believer in Roundup and used it religiously My 3 children helped in the garden which would be a big garden. Now my two girls , my oldest girl had trouble getting pregnant and was beginning to think she would not. She had two with getting help . My youngest daughter has gotten pregnant twice and miscarriage both times. I never had a problem with getting pregnant but my last child was born with a cyst over her eye and had removed when she was about 4. Now she has been to doctors and they can find out why she has had miscarriages and can not get pregnant , I am wondering if this came from her Dad using Round up
"*" indicates required fields