Defense Verdict Returned in Roundup Lawsuit After Zoom Trial Delays
December 13, 2021
By: Irvin Jackson
A California jury has returned a defense verdict in a Roundup trial conducted over Zoom, which is the first successful defense by Bayer involving a consumer diagnosed with non-Hodgkins lymphoma after directly spraying the controversial weedkiller.
Bayer and its Monsanto subsidiary have faced more than 120,000 Roundup lawsuits brought by individuals nationwide, each raising similar allegations that users were not adequately warned about the cancer risk posed by glyphosate-based herbicides.
While this was the second defense verdict, the only other prior win for the manufacturers involved claims brought on behalf of a minor child diagnosed with a form of NHL after playing in the yard around their family home, where others had sprayed Roundup.
Each of the other lawsuits over Roundup that have gone to trial so far ended in multi-million dollar jury awards, including punitive damages intended to punish the manufacturer for failing to warn about the link between Roundup and cancer.
Following a series of massive verdicts in 2018 and 2019, Bayer has agreed to pay billions in Roundup settlements to resolve individual cases. However, the company is expected to face a continuing stream of trial dates in courts nationwide involve cases that have not resolved.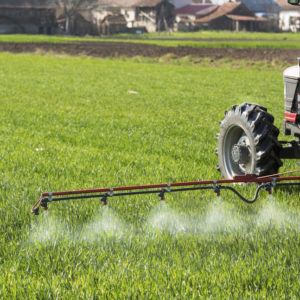 This latest trial involved claims brought by 70 year-old Donnetta Stephens, who was diagnosed with non-Hodgkin's lymphoma in 2017, after directly using Roundup in her yard for more than 30 years. After the case began several months ago with in-person testimony in California state court in San Bernardino, a COVID-19 outbreak forced the judge to hold the remainder of the trial by Zoom videoconference, with several delays caused by technical difficulties.
The jury returned the defense verdict late last week, and Stephens' attorneys say they plan to appeal and seek a new trial, indicating that holding the Roundup trial over Zoom had a detrimental effect on their case.
Additional Roundup Trials Expected in 2022
According to a third quarter earnings report released last month, Bayer has tentatively settled 98,000 Roundup cancer lawsuits, which represents about 78% of the U.S. litigation.
In the federal court system, where thousands of cases are centralized as part of a federal MDL, the judge presiding over the litigation has ordered the parties to engage in an on-going Roundup mediation process, where each plaintiff will receive an offer to settle their non-Hodgkin's lymphoma case. However, the Court has maintained it will continue preparations for claims to go to trial, in the event plaintiffs reject their settlement offers made by Bayer and Monsanto, and several large waves of cases are being prepared to be returned back to U.S. District Courts for individual trial dates.
While claims continue to go before different juries, Bayer is also pursuing further appeals that it hopes may severely limit the ability of plaintiffs to successfully pursue their claims, asking the U.S. Supreme Court to consider whether the failure to warn claims are pre-empted by federal law.
However, in addition to older cases that have rapidly approaching trial dates, new Roundup lawsuits continue to be filed by individuals recently diagnosed with non-Hodgkins lymphoma or other injuries that were allegedly caused by exposure to the weedkiller in the past.
To limit its future liability, Bayer has also announced plans to remove the active ingredient glyphosate from Roundup weedkillers sold to U.S. residential customers by 2023. The products would still be sold under the Roundup label, but would use a different active ingredient, which has not been linked to a risk of non-Hodgkin's lymphoma. However, glyphosate would still be used in products sold to agricultural businesses and farmers, and in product sold in other parts of the world, Bayer officials have said.
Bayer has noted the vast majority of Roundup cancer claims have come from U.S. residential users.
Roundup Non-Hodgkins Lymphoma Settlements
Were you diagnosed with cancer from Roundup? Find out if settlement benefits may be available.
CONTACT A LAWYER
"*" indicates required fields