High Levels Of Roundup Weed Killer Found In Popular Orange Juice Brands: Report
December 07, 2018
By: Irvin Jackson
A recent report warns that several major brands of orange juice contain detectable amounts of glyphosate, the active ingredient in the controversial weed killer Roundup, which has been identified as a probable human carcinogen.
The consumer watchdog group Moms Across America released the results of independent laboratory testing last month, which evaluated several name brands of orange juice, such as Minute Maid, Signature Farms, Tropicana and Florida's Natural.
The analysis of the orange juice was conducted by Health Research Institute Laboratories, and was a follow up to a report the group issued in October 2017, which found all samples tested positive for the chemical.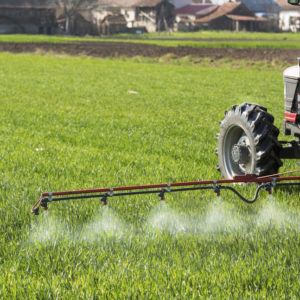 "The new test results, ranging from 2.99 ppb to 17.16 ppb, are not promising," the group said in a press release. "Although the different brands, Tropicana, Minute Maid, Costco's Kirkland Signature, and Stater Bros. had slightly lower levels of glyphosate weed killer than the first tests conducted a year ago, all still had detectable levels of glyphosate."
The group also notes that the detectable level of glyphosate in Florida's Natural nearly tripled, from an effective level of 5.11 parts per billion (ppb) in 2017, to 14.42 ppb in the latest round of testing.
In July, Alexandra Axon, of New York, filed a class action lawsuit (PDF) against Citrus World, Inc. and Florida's Natural Growers, Inc., saying it falsely represented its orange juice products as all-natural despite the use of Roundup weed killer and the presence of glyphosate residue.
There has been growing concern over the amount of glyphosate in food products since 2015, when the World Health Organization's International Agency for Research on Cancer (IARC) determined that glyphosate was a probable carcinogen, which has been linked to an increased risk of non-Hodgkin's lymphoma.
In February 2016, the FDA indicated it would begin looking for glyphosate in U.S. food products, but stopped just months later without issuing any findings. However, internal documents revealed that the agency has found glyphosate in honey and other products.
The FDA findings were first leaked by the food watchdog group U.S. Right to Know in September 2016. The group obtained records from the FDA, the U.S. Environmental Protection Agency (EPA), and the U.S. Department of Agriculture. Many were heavily redacted, blocking out large portions of text. However, the records show that FDA researchers had trouble finding honey that does not contain glyphosate residue.
Other studies have also detected glyphosate in other products, and a growing number of manufacturers are also facing lawsuits over claims that they failed to warn consumers that glyphosate was in their food products, or, in some cases, claimed the products were "all natural" despite the presence of the chemical.
The report comes as Monsanto faces thousands of Roundup lawsuits brought on behalf of agricultural workers, farmers and even home gardening enthusiasts diagnosed with non-Hodgkin's lymphoma following exposure to glyphosate contained in the weedkiller. The first case to go before a jury this summer resulted in a $289 million verdict for a former California school groundskeeper, finding that Monsanto has withheld warnings from the public about the health risks associated with Roundup.
While the verdict was later reduced to $78 million by the trial judge, Monsanto faces a series of additional trials in state and federal courts over the next year over the health risks associated with their glyphosate-based weedkiller.
"*" indicates required fields