Pressure for Bayer to Settle Roundup Claims Increases Following String of Massive Verdicts
May 17, 2019
By: Irvin Jackson
Bayer is facing substantial pressure to start negotiation settlements for thousands of Roundup cancer claims, following three massive trial losses in a row, including a landmark $2 billion verdict this week, which sent the stock price plunging.
After a third jury found that Roundup caused non-Hodgkins lymphoma diagnosed in a California couple this week, and awarded more than $2 billion in combined damages on Monday, Bayer's stock price dropped another two percent, and the drug market value is now less than it paid last year to acquire Monsanto and it's liability in the Roundup litigation.
As investors learn more about the difficulty the company will have convincing juries that the weedkiller Roundup does not cause cancer, questions are emerging about whether continuing to take more than 13,400 additional pending claims to trial is sustainable.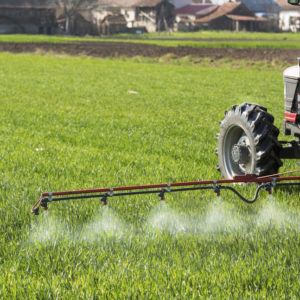 Each of the Roundup claims raise similar allegations, indicating that farmers, landscapers, groundskeepers and other consumers were diagnosed with non-Hodgkins lymphoma following use of the glyphosate-based weedkiller.
Bayer acquired Monsanto last year, which subjects the company to liability faced for failure to warn about the risks associated with Roundup.
Despite the jury findings, Bayer and it's Monsanto unit have continued to argue that the scientific evidence does not show a link between glyphosate and cancer, despite numerous independent studies that have been presented to juries, and a declaration by the World Health Organization's International Agency for Research on Cancer (IARC) in 2015 that glyphosate was a probable carcinogen.
In their defense, Bayer and Monsanto have argued that the U.S. Environmental Protection Agency (EPA) and European regulators have both given glyphosate approval, saying it is safe and not a cancer-causing agent.
However, juries have been unswayed so far by these arguments, especially after being presented with internal Monsanto documents and other evidence that suggests the manufacturer exerted undue influence on regulators, with some officials bragging about killing glyphosate safety reviews at the EPA, and indications that Monsanto actually wrote large chunks of the safety review conducted by the EU.
Three Roundup Trial Losses in A Row
In an attempt to defend the safety of the controversial weedkiller, Bayer and Monsanto have taken three cases before a jury so far, each time expressing confidence before trial that the evidence would convince the jury that Roundup is safe. However, so far, the manufacturers have lost each time. Spectacularly.
The first trial was held in California state court last summer, ended in a $289 million verdict in August, which was later reduced to a final judgment of about $78 million. Following the verdict, Bayer announced that it was pursuing an appeal, and suggested to investors that the result was not indicative for how juries would respond in the remainder of the cases.
Earlier this year, a second trial began in the federal court system, where the judge granted an unusual request by Bayer to bifurcate the proceedings, requiring the jury to first determine whether the plaintiffs have sufficient evidence that Roundup could cause cancer, prior to a second phase where plaintiffs would present evidence about Monsanto's liability. Although it was widely acknowledged that this format greatly favored the manufacturer, the jury found that Roundup was a substantial cause of the plaintiff's non-Hodgkins lymphoma diagnosis and indicated that Bayer and Monsanto should be forced to pay $80 million in compensatory and punitive damages.
Following that dramatic loss, U.S. District Judge Vincent Chhabria, overseeing all federal Roundup litigation in the Northern District of California, ordered the parties to discuss potential settlements for the Roundup claims at an upcoming medication set for May 22. However, while Bayer has indicated it will participate and comply with the order, it has maintained that it does not intend to settle cases.
In this latest trial, which ended with a landmark verdict on Monday, the jury found that an elderly couple who were each diagnosed with non-Hodgkins lymphoma should be compensated with $55 million in damages. However, to punish the company for failing to warn consumers, the jury awarded an additional $1 billion to each plaintiff.
While that verdict is almost certain to be reduced due to general caps on punitive damages, the jury's response has caused further shock for investors about why Bayer acquired Monsanto, and how the manufacturer can continue to allow claims to proceed to trial, as a series of additional claims are expected to go before juries later this year.
Since the first Roundup trial began last summer, Bayer has seen an overall 40% fall in its overall stock value.
Many investors are concerned that with each massive verdict, the cost of any future settlement for the Roundup claims is increasing. Bloomberg News reported on Tuesday that analysts at Bloomberg Intelligence raised the projected costs of a settlement from $6 billion to $10 billion.
"*" indicates required fields