Critics Say Republican Bill Seeks To Block California Prop 65 Glyphosate Label Warnings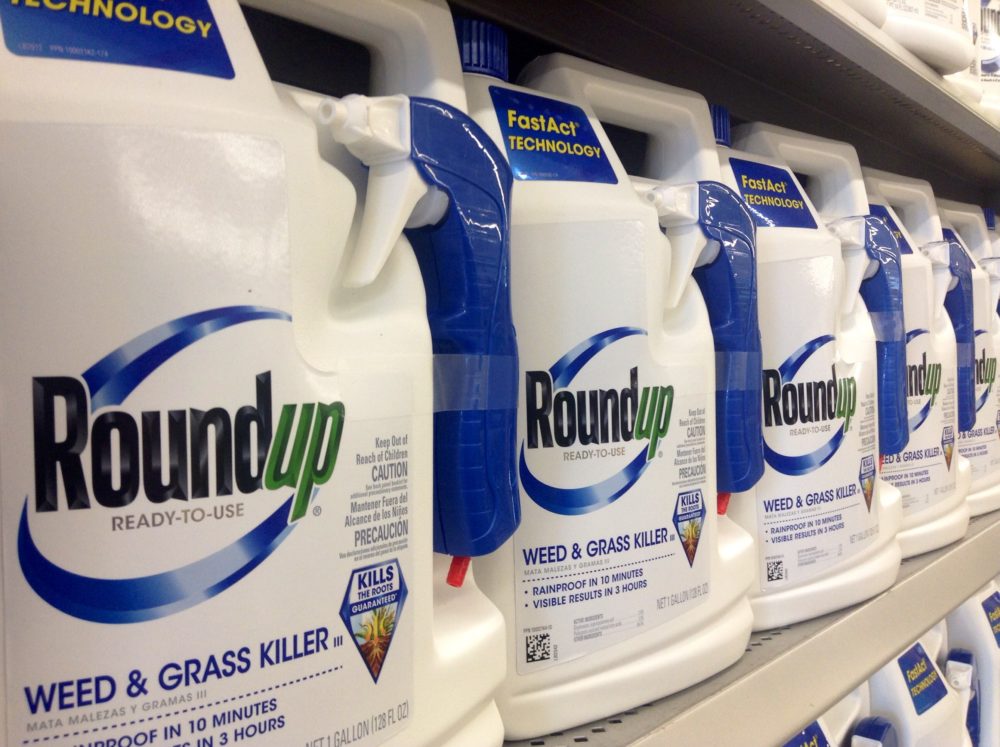 July 18, 2018
By: Irvin Jackson
Consumer watch groups and environmentalists warn that recently proposed legislation may prevent states from requiring stronger warnings about dangerous products, including California's efforts to require cancer warnings for Roundup and other glyphosate-based weedkillers. 
On July 16, Beyond Pesticides launched a campaign to encourage consumers to push back against bills in the U.S. House and Senate, known as the Accurate Labels Act (H.R. 6022 and S. 3019), which the group says would prevent states from require important warnings about dangerous products.
The group says that the legislation is directly designed to prevent California from enforcing its Proposition 65 list, which requires certain products sold in the state to carry label warnings. Specifically, Monsanto has been pushing back against recent efforts in the state to require it to place warnings that Roundup exposure may increase the risk of cancer.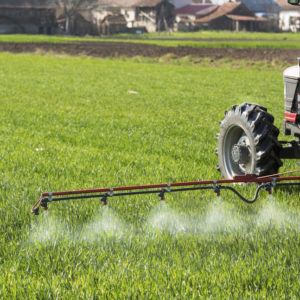 The bills were introduced in both houses of Congress on June 6, by Senator Jerry Moran and Representative Adam Kinzinger, both Republicans. The bills would require both state and federal labeling requirements to meet "minimum scientific standards" set by Congress. However, Beyond Pesticides claims that the bills were actually backed by Monsanto and are part of a string of legislation quietly backed by the agriculture company, which are designed to protect Roundup from regulation.
"As with previous sneak attacks, Monsanto's fingerprints — if not its name – are all over this bill," the group says in its press release. "Other legislation that would help remove Monsanto/Bayer accountability for glyphosate is contained in appropriations for the Agency for Toxic Substances and Disease Registry (ATSDR) and the Farm Bill. The House appropriations bill for ATSDR includes 'report language' that would restrict independent evaluation of pesticide hazards by ATSDR. Monsanto pushed to stop ATSDR from researching the cancer-causing properties of its glyphosate-based herbicide, Roundup."
The group is calling on consumers to send a letter to their lawmakers to oppose the legislation, and has included a form letter to assist in doing so.
The move came just days after another anti-Roundup campaign was launched by Moms Across America, which is calling for consumers to demand that Home Depot and Lowe's remove Roundup products from store shelves due to their lack of cancer warnings.
The campaigns come as California's requirement that Roundup carry new cancer label warnings appears stuck in limbo a year after the warnings were supposed to be put in place.
Last July, glyphosate was added to the state's Prop 65 list, by the California Office of Environmental Health Hazard Assessment (OEHHA), which required Monsanto and other herbicide manufacturers to add a label warning to all weed killers containing glyphosate, indicating that it may be a cancer-causing agent.
The decision to add glyphosate to the list came after the World Health Organization's International Agency for Research on Cancer (IARC) determined that glyphosate is a probable human carcinogen in mid-2015, leading to worldwide concerns about the link between Roundup and non-Hodgkins lymphoma.
At the request of Monsanto and a number of agricultural industry groups fighting the Roundup label requirements, a California judge has placed a preliminary injunction on the label warnings, indicating that the California Attorney General has not shown that the injunction is unjust.
Roundup Cancer Litigation
Thousands of Roundup lawsuits have been filed against Monsanto by farmers, landscapers, agricultural workers and other individuals diagnosed with non-Hodgkins lymphoma in recent years following regular exposure to Roundup, alleging that they may have avoided the cancer diagnosis if warnings and safety instructions had been provided by Monsanto.
Since October 2016, all federal cases have been consolidated for pretrial proceedings as part of an MDL, or multidistrict litigation, which is centralized before U.S. District Judge Vince Chhabria in the Northern District of California.
Following extensive hearings involving expert witness testimony, Judge Chhabria determined earlier this week that the plaintiffs' evidence on the link between Roundup and non-Hodgkins lymphoma is sufficient for the cases to proceed toward trial, rejecting a motion filed by Monsanto to dismiss the litigation.
It is now expected that a small group of federal "bellwether" trials will be prepared for early trial dates, involving representative cases that will help the parties gauge how juries may respond to certain evidence and testimony that is likely to be repeated throughout thousands of separate claims.
In California state court, the first Roundup non-Hodgkins lymphoma trial is currently underway, involving a former school groundskeeper, Dwayne Johnson, who was provided an early trial date due to his grave medical condition.
As the litigation moves forward, Monsanto continues to dismiss the cancer risk associated with their widely used weedkiller, and continues to market the product as safe, without providing consumer warnings or safety instructions that may reduce the risk of non-Hodgkins lymphoma from glyphosate.
"*" indicates required fields