FDA Issues Safety Recommendations for GE Neonatal Incubators Linked to Formaldehyde Emissions
October 17, 2023
By: Martha Garcia
Federal medical regulators have issued new instructions for doctors and hospitals about how to safely use GE Healthcare neonatal incubators, amid continuing concerns that they may expose infants to potentially dangerous formaldehyde emissions.
The U.S. Food and Drug Administration (FDA) issued a letter to health care providers on October 16, updating a prior safety alert concerning GE incubators, which details a series of steps that can be used to mitigate potential formaldehyde exposure risks for newborns.
The original warning, issued in February 2023, indicated formaldehyde, cyclohexanone, and other volatile chemicals were released from GE Healthcare Giraffe Omnibed Carestations and GE Healthcare Incubator Carestations. Sources for the chemicals have not been conclusively determined, but are believed to be linked to materials used to make the incubators, and natural and human-made sources external to the incubators.
Reducing Neonatal Incubator Formaldehyde Emissions
The FDA update indicates healthcare providers can continue using the incubators without the risk of exposing neonates to formaldehyde and other harmful chemicals by following certain procedures.
For incubators received before September 5, 2023, the FDA indicates that if the incubator has not been put into clinical use, it should be assembled and run for a full week in a well-ventilated space. It should run with maximum heat and humidity settings, closed portholes, and bedside panels, the FDA recommends. This will allow any harmful chemicals to be released before the device is used with a patient.
For incubators received after September 5, 2023, the agency indicates that providers do not need to run the incubator for a week before use.
The new instructions are an update to a previous warning the FDA issued in February 2023. The process is meant to reduce the levels of formaldehyde before use and prevent harm to infants.
Formaldehyde Exposure Health Risks
Formaldehyde is a toxic chemical used in many consumer products, as well as to manufacture various other materials. However, it is known that exposure to formaldehyde can increase a person's risk of developing rare forms of cancer, including leukemia and head and neck tumors.
Other research has linked formaldehyde to cognitive impairment in young people.
The chemical is widely used in cosmetics, personal care products, building materials, and paper products. However, most health concerns stem from workplace exposure to formaldehyde, which can cause a person to develop amyotrophic lateral sclerosis (ALS), commonly known as Lou Gehrig's disease.
Neonatal incubators are critical to care for neonates or infants less than four weeks old. They are used in intensive care units (NICU) to create a suitable environment for newborns who cannot regulate their body temperature. They provide heat and humidified air with an enclosed bed compartment.
Because incubators are an environment for increased heat and humidity, it can trap the chemicals in the incubator, which is why FDA officials recommend running the incubators for a full week before allowing a neonate to use the device.
So far,  no patient injuries or adverse effects related to exposure to formaldehyde in the GE incubators have been reported.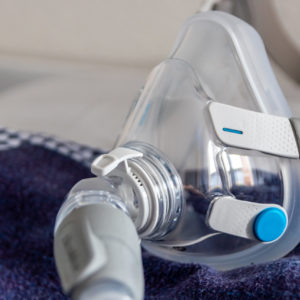 Did You Know?
Millions of Philips CPAP Machines Recalled
Philips DreamStation, CPAP and BiPAP machines sold in recent years may pose a risk of cancer, lung damage and other injuries.
Learn More
The FDA indicates it is continuing the investigation, collecting and analyzing data to evaluate the potential for exposure to airborne chemicals that may be released from neonatal incubators. The agency will continue to update healthcare providers as new information is available.
The problem affects the following GE Healthcare devices with unique identifiers:
Giraffe OmniBed Carestation: 00840682116862
Giraffe Incubator Carestation: 00840682116855
Healthcare providers can contact GE Healthcare representatives with questions about neonatal incubator concerns.
Side effects or adverse events should be reported to the FDA's MedWatch Adverse Event Reporting Program.
"*" indicates required fields