Sigma Spectrum Infusion Pump Recall Issued After False Alarms Linked to Patient Injuries
August 01, 2023
By: Katherine McDaniel
A recall has been issued for nearly 23,000 Baxter Sigma Spectrum infusion pumps, due to a risk that the devices may produce false blockage alarms, which can interrupt or delay therapy treatment, and result in serious health consequences.
The U.S. Food and Drug Administration (FDA) announced the Sigma Spectrum Infusion Pump recall on August 1, indicating the medical device manufacturer has received more than 100 reports involving the devices issuing false alarms following a software upgrade, which has been linked to at least three serious patient injuries.
Officials have given the recall a Class I designation, and warned healthcare professionals that patients face an increased risk of sustaining serious injury or death with continued use of the recalled infusion pumps.
The recalled software-controlled infusion pumps are used by healthcare professionals to deliver precise amounts of fluids, medications, blood products, and other therapy treatments directly into patients' veins. However, following a software upgrade, Baxter has received increased reports of the pumps sounding false alarms for an upstream occlusion event, which occurs when the flow of medications has been blocked.
The FDA warns that repeated false upstream occlusion alarm events can delay or interfere with the delivery of potentially life-saving treatments and may result in severe patient injuries or death.
Sigma Infusion Pump Recall
The recall impacts approximately 22,769 Sigma Spectrum Infusion Pumps equipped with the Master Drug Library (Version 8) software and Spectrum IQ Infusion Systems equipped with Dose IQ Safety (Version 9) software. They were distributed from September 29, 2015 until May 2, 2023.
To date, Baxter has received of at least 131 complaints involving the pumps issuing repeated false upstream occlusion alarms after receiving the faulty software upgrades. While no deaths have been reported in relation to the recall, the manufacturer has become aware of at least three incidents that resulted in serious injuries to patients.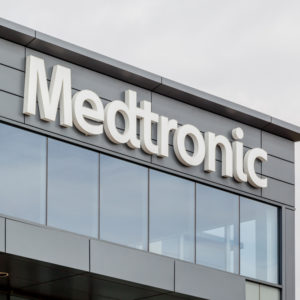 Baxter issued an urgent letter warning customers of the issue, instructing them to continue using the Spectrum V8 and Spectrum IQ pumps by following the operator's manual instructions, and provided directions for healthcare professionals to follow in the event of a false upstream occlusion event. The letter also advised that a company representative will be contacting customers to reach a resolution plan, as well as to schedule an appointment to revert their affected devices back to their previous software versions.
Customers with questions should contact their local Baxter sales representative, or call Baxter Global Technical Services by phone at 800-356-3454, and choose option 3 to speak to a representative.
The FDA is also encouraging consumers to report any adverse side effects, reactions, or quality defects experienced while using the devices to the MedWatch: The FDA Safety Information and Adverse Event Reporting Program using the online reporting form.
"*" indicates required fields