Spreading Childhood Hepatitis Cases May Be Linked to Adenovirus, Pandemic Lockdowns
April 27, 2022
By: Martha Garcia
As investigators worldwide continue to search for the exact cause of spreading childhood hepatitis cases, which have been identified among children in 11 different countries, new testing suggests that a combination of the adenovirus and pandemic-related lockdowns may be behind the mysterious illnesses.
The World Health Organization indicates that nearly 170 children have confirmed cases of acute hepatitis infection with unknown origin.
Childhood hepatitis cases have been confirmed in the U.S., U.K., Spain, Israel, Belgium, Denmark, France, Ireland, Italy, the Netherlands, Norway, and Romania. So far, investigators are unsure what the true cause of the infections may be, but testing may point to adenovirus as the source, despite the virus rarely causing severe illnesses. The problems also may have been exacerbated by stay-home orders and other restrictions imposed due to the COVID-19 outbreak.
UK health officials released new details about the ongoing investigation of childhood hepatitis cases on April 25, indicating testing has focused on a possible link to the adenovirus, according to the UK Health Security Agency.
Since the beginning of the year, 111 children were identified in the UK with acute liver inflammation not caused by the usual group of hepatitis viruses (A, B, and C). UK investigators say 75% of children affected tested positive for adenovirus.
Adenoviruses are a large family of viruses that can spread from person to person and cause colds, pinkeye, and gastroenteritis. The viruses rarely cause hepatitis or severe illness in healthy people.
Of the children infected by acute hepatitis, none have tested positive for the typical causes, including Hepatitis A, B, and C. Furthermore, 17 children have required liver transplants because of the infections. One child died.
The virus that causes COVID-19 was found in only one-sixth of children who were tested, largely alleviating concerns the illnesses may be caused by COVID-19.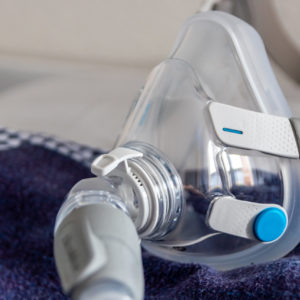 Did You Know?
Millions of Philips CPAP Machines Recalled
Philips DreamStation, CPAP and BiPAP machines sold in recent years may pose a risk of cancer, lung damage and other injuries.
Learn More
Researchers are unsure how adenovirus can cause liver inflammation, but they speculate adenovirus may be just one factor. Adenovirus may be another cofactor and other illnesses may be linked. Perhaps, prior COVID or SARS infections or another yet undiscovered confection may help contribute to the illnesses.
The cases are largely among children under five years old, with the average being age three. However, globally children affected range in age from one month to 16 years old.
To date, 17 children worldwide have required liver transplants and one child has died as a result of the infections. Cases have been identified in the US in Alabama, North Carolina, and Illinois.
The CDC issued a child hepatitis warning last week, indicating more children in the US were affected with unusual cases of hepatitis, not from typical causes. The warning called on doctors to be aware of the symptoms of hepatitis, including fever, fatigue, loss of appetite, nausea, vomiting, abdominal pain, dark urine, light-colored stools, joint pain, and guanidine.
Researchers speculate that maybe the lack of exposure to a common virus, due to isolation during the pandemic, may have led to a surge in hepatitis cases. However, that theory is not confirmed.
Documented adenovirus cases dipped during the pandemic and increased significantly after lockdown measures were lifted.
Health agencies are urging doctors to consider adenovirus testing in children if liver inflammation is or hepatitis infection is confirmed. Testing and further research is needed to determine the true cause of the mysterious hepatitis infections.
"*" indicates required fields