Study Identifies Potential Risk of Cataracts with Lipitor, Zocor, Other Statins
September 20, 2013
By: Irvin Jackson
New research suggests that side effects of many popular cholesterol drugs, such as Lipitor, Crestor, Zocor and other statin-based medications, may increase the risk of developing cataracts.
A study published this week in the medical journal JAMA Ophthalmology examined the entire class of drugs known as statins, setting out to see if the cholesterol drugs could slow the natural aging process of the human eye; the lens in particular. However, the results of the study suggest that the exact opposite may be happening.
Cataracts develop on the lens of the eye, clouding it and resulting in vision loss. They are the most common cause of blindness and are usually a result of aging.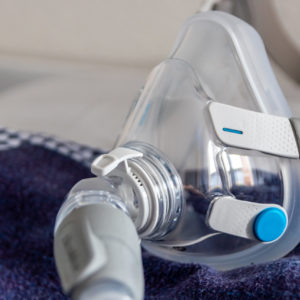 Did You Know?
Millions of Philips CPAP Machines Recalled
Philips DreamStation, CPAP and BiPAP machines sold in recent years may pose a risk of cancer, lung damage and other injuries.
Learn More
Statins are among the best-selling drugs in the United States, with about $14.5 billion in combined sales each year. The drugs use the liver to block the body's creation of cholesterol, a key contributor to coronary artery disease. The most successful statin on the market is Pfizer's blockbuster drug Lipitor, but there are numerous other statins for sale in the U.S. and worldwide as well, including Crestor, Zocor, Simcor, Vytorin and others.
In this latest study, researchers from the University of Texas and a number of medical centers looked at military medication prescriptions filled in 2005, identifying 13,626 statin users and 32,623 non-users. The study examined individuals who used a statin therapy for more than 90 days.
Researchers found that statin users faced a 27% higher risk of developing cataracts than those who did not use statins. After using a number of analyses, all gave them roughly the same results.
Statin Side Effects and Risk
Cataracts are not the only health risk associated with the side effects of Lipitor, Zocor and other statins. A number of recent studies have also linked the widely used drugs to an increased risk of diabetes, muscle injury and kidney damage.
In February 2012, the FDA announced it was requiring new diabetes warnings for Lipitor and other statins, providing users with information for the first time that they may face an increased risk of changes to blood glucose levels after taking the medication.
In recent months, a growing number of Lipitor diabetes lawsuits have been filed against Pfizer by otherwise healthy women who allege they developed type 2 diabetes after taking the drug for long periods of time. Plaintiffs allege that Pfizer withheld information about the risk of diabetes from Lipitor side effects, particularly among women with a BMI under 30, who do not have other risk factors for the disease.
Statins have also been linked to a potential risk of muscle injury, known as myopathy. The most severe form of the muscle damage is rhabdomyolysis, which may lead to severe kidney damage, kidney failure and death. All statins currently contain a warning that myopathy and rhabdomyolysis are rare possible side effects.
Rhabdomyolysis causes muscle fibers to begin to break down, releasing a protein called myoglobin, which can damage the kidneys as they attempt to filter it out of the bloodstream. Symptoms of rhabdomyolysis include muscle cramps, tenderness, stiffness, pain or spasms. The illness is usually reported in patients over 65 years of age or those who have renal impairment or uncontrolled hypothyroidism.
A study published earlier this year in JAMA Internal Medicine determined that those statin prescriptions are often unnecessary and may put patients at needless risk of statin side effects, including muscle damage and increased diabetes risk.
In 2002 and 2008, the FDA issued warnings about the increased risk of rhabdomylosis when statins are used in combination with heart medication containing amiodarone.  In 2001, the statin-based drug Baycol was removed from the market due to its links with rhabdomyolysis.
In June 2011, the FDA placed restrictions on the use of 80 mg Zocor, which could include twice-a-day 40mg doses, due to the risk of myopathy and rhabdomyolysis, warning doctors that no new patients should be placed on the high dose regimen due to the risk of muscle problems.
"*" indicates required fields