Steroid Injections Recalled Following Meningitis Outbreak, Deaths
October 05, 2012
By: Irvin Jackson
Federal health officials are warning health care providers throughout the United States that they should not to use any drugs from the New England Compounding Center (NECC), as the number of deaths and illnesses due to meningitis from tainted epidural injections continues to rise. 
Earlier this week, a steroid injection recall was issued by the New England Compounding Center, a Massachusetts compounding pharmacy that shipped products nationwide. At least 35 people in six states have developed a rare fungal meningitis from the steroid injections, including five deaths.
The recall was issued for three lots of methylprednisolone acetate that the compounding pharmacy mixed itself. The drug is a steroid epidural injection given directly into the spine to treat back pain. Some hospitals report having given the shot to hundreds of patients.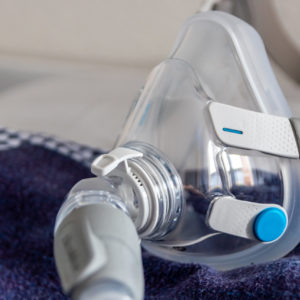 Did You Know?
Millions of Philips CPAP Machines Recalled
Philips DreamStation, CPAP and BiPAP machines sold in recent years may pose a risk of cancer, lung damage and other injuries.
Learn More
The FDA is now warning warning medical providers not to use any NECC drugs after a sealed vial taken from the pharmacy tested positive for fungal meningitis.
In a statement issued on October 4, NECC said its recall now encompasses all methylprednisolone acetate products and all other injectable drugs distributed by the compounding pharmacy.
"We also understand the FDA – as a precautionary measure – has suggested to medical professionals that they do not use any NECC products at this time, although there is no indication of any potential issues with other products," the company said in the statement.
NECC has suspended operations while the investigation into the outbreak continues.
Fungal Meningitis Following Epidural Steroid Injections
Fungal meningitis is a type of meningitis that in this case was caused by aspergillius, a common mold that somehow tainted vials of the epidural injections. It causes inflammation of the spinal cord and protective membranes covering the brain. The inflammation generally causes an infection of the fluid surrounding the brain and spinal cord and can also be caused by parasites, viruses and bacterial infection.
Individuals with a weakened immune system may be at a particularly high risk of contracting fungal meningitis.
Symptoms of meningitis following an epidural steroid injection may include fever, headache, stiff neck, nausea, vomiting, increased sensitivity to light and mental confusion.
Signs of meningitis usually develop within three to seven days after exposure. As the disease progresses, symptoms may become severe, resulting in seizures, coma and death.
The U.S. Centers for Disease Control and Prevention (CDC) cautioned that the disease does not transmit through contact and individuals with the illness are not contagious.
Following the outbreak, a number of product liability lawyers are reviewing potential lawsuits for individuals diagnosed with fungal meningitis after receiving one of the contaminated steroid injections.
gloria

June 16, 2013 at 11:36 pm

I HAD THE SHOT 12-31-12 METHYLPREDNISOLONE ACETATE AND BECAME VERY NAUSEA BAD HEADACES NUMB OF THE TONGUS I TOLD MY DOC THAT I BELEIVER IT WAS SOME OF THE MED THAT I TAKE MY TONGUE STILL KIND OF NUMB BUT I BECAME VERY SICK WITH SOMEKIND OF CHEST CONJESTION END UP BACK TO THE DR

pam

November 4, 2012 at 11:50 pm

i had the shot on 09/04/2012 my legs have become numb ,headaches,fever, a bad infection at the injection sight on my hip, very bad stiff neck help i am scared...

Tonya

October 7, 2012 at 5:54 pm

I had the shot in my knees twice and the first time my knees never hurted as bad i was in a lot of pain after the shot the second time i felt the same pain now on a sunday i gotten a call carolina orthopedic tell me about the recall and they want to see me what should i do

Rhonda

October 7, 2012 at 5:28 pm

I recently had a nerve block does this recal include them?

jen

October 6, 2012 at 4:50 pm

so is it possible someone may have gotten a tained epidural in jan? because i got one then and ive had the dizzyness, headaches, nausea, and backpain. but i have no fever. i've been to a pc doctor and am now being refered to a neurologist because my headaches are getting worse.
"*" indicates required fields