Manufacturer Disputes Report on Deaths from St. Jude Riata Leads
April 10, 2012
By: Staff Writers
St. Jude Medical is refuting the findings of recent research that linked 22 deaths to problems with their Riata and Riata ST internal defibrillator leads, calling for a retraction of the study. 
The study was authored by Dr. Robert Hauser of the Minneapolis Heart Institute, and was first presented at a meeting of the American College of Cardiology in Chicago in late March. It was then published in the Heart Rhythm Journal.
Dr. Hauser looked at reports from the FDA's adverse event report database, known as the Manufacturer and User Facility Device Experience (MAUDE), for reports of problems with the St. Jude Riata and Riata ST implantable cardioverter-defibrillators (ICDs) and found a number of risks that Dr. Hauser indicated may have caused at least 22 reported deaths.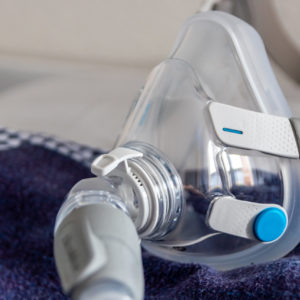 Did You Know?
Millions of Philips CPAP Machines Recalled
Philips DreamStation, CPAP and BiPAP machines sold in recent years may pose a risk of cancer, lung damage and other injuries.
Learn More
According to a response issued by the manufacturer this week, St. Jude is attacking some of Dr. Hauser's finding, indicating that use of the MAUDE is an inaccurate way to determine the number of deaths associated with a medical device. The response does, however, acknowledge that there are problems with the St. Jude's leads.
"As the manuscript noted, the MAUDE database often contains incomplete reports that do not fully reflect the conclusions following testing and review of the reported device malfunction," wrote Dr. Mark Carlson, the Chief Medical Officer of St. Jude Medical's Cardiac Rhythm Management. "For this reason, it is often not possible to draw conclusions on the root cause of a failure mode based on a review of this source."
St. Jude's analysis of the deaths varied greatly from Dr. Hauser's, finding that the cause of death in nine of the 22 cases could not be determined and two of the deaths were duplicate reports. The remaining 11 were caused by various problems with the ICDs, including lead abrasions and electrical shorts, the company determined, saying that the rates were comparable to other ICDs which used silicone material as lead insulators.
Dr. Carlson acknowledges that the silicone insulation has been found to be problematic and prone to abrasion, which has resulted in the industry abandoning its use as a lead insulator.
A St. Jude defibrillator lead recall was announced last year, but patients who already had the small wires implanted as part of a St. Jude Riata and Riata ST ICD were left with few options, since it is extremely risky to attempt to remove the faulty leads.
The St. Jude Riatta leads were recalled because the externalized conductors could poke through the leads insulation, causing an electrical hazard. Dr. Hauser's study indicated that the defibrillators could have multiple defects that may pose an injury risk for patients.
The internal defibrillators are designed to be implanted near a patient's heart, monitor the heart rhythms and give life-saving electrical shocks if necessary. The defibrillator leads, which deliver the electrical charge, are supposed to remain covered by insulation once implanted. However, in some cases it appears that the leads have penetrated the insulation and parts of those leads are bare and uncovered inside patients' bodies.
The recalled leads pose a serious health concern, as it is largely impractical for patients to have the ICD leads removed, leaving patients with more frequent medical follow ups and the need to hope that they do not experience any of the problems associated with the small wires that connect their implanted defibrillator to their heart.
In an unusual move, Medtronic, which manufactures competing defibrillator leads, has issued statements in support of Dr. Hauser's findings, indicating that its own review of its FDA's MAUDE data agrees with the estimate of 22 Riata deaths. The statements came after St. Jude accused Medtronic of launching a "whisper campaign" against its products.
Medtronic has previously experienced a number of serious problems with it's own defibrillator leads, issuing a recall for Medtronic Sprint Fidelis leads in October 2007, after it was confirmed that the small wires were prone to fracture or break. Thousands of Medtronic defibrillator lead lawsuits were filed on behalf of individuals who had the leads implanted, including a number of wrongful death lawsuits brought on behalf of individuals who died after their lead fractured.
"*" indicates required fields