Safety Program Cuts Surgical Site Infection Risks: Study
July 31, 2014
By: Martha Garcia
New research suggests that hospitals may be able to greatly reduce the risk of surgical site infections by implementing a specialized programs geared towards promoting best medical practices.
In a study conducted by researchers fro Vancouver General Hospital in British Columbia, surgical site infections were reduced by 77% after a comprehensive plan was followed, which involved a combination of methods designed to reduce patient risks.
Vancouver General had an surgical site infection (SSI) rate of 7%, which was twice that of other comparable hospitals, before participating in the program. After implementing a plan that promoted surgical best practices in July 2013, the hospital lowered the infection rate to an average of 1.6% in the subsequent nine months. The team's goal was to reach two percent.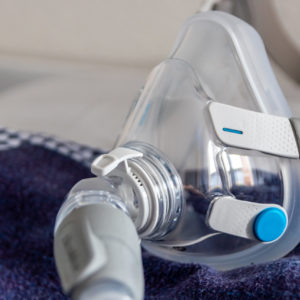 Did You Know?
Millions of Philips CPAP Machines Recalled
Philips DreamStation, CPAP and BiPAP machines sold in recent years may pose a risk of cancer, lung damage and other injuries.
Learn More
Surgical site infections are a common postoperative complication often found after open heart operations. Infection can also develop in the surgical wound of the sternum or the leg if a vein as harvested from the leg for the bypass.
Prior to participating in the program, the hospital averaged one sternal infection per month. Since July 2013, only two infections were reported overall and no infections were reported for eight consecutive months from July 2013.
"Sternal infections can be devastating for the patient because it is close to vital structures such as the heart," said Dr. Rael Klein, FRCP, coauthor of the study and anesthesiologist at the University Vancouver.
SSIs affect between two and 20% of coronary artery bypass graft (CABG) procedures, the most common type of open heart procedure performed in the U.S. More than 150,000 CABG procedures were performed in 2013.
The findings of the surgical safety case study were presented at the 2014 American College of Surgeons National Surgical Quality Improvement Program (ACS NSQIP) Conference.
Barbara A. Drake, RN, lead author of the study and the clinical quality and safety coordinator for Vancouver General Hospital, attributes the success to involving all healthcare disciplines that care for cardiac patients. The team included surgeons, nurses, infection control specialists, pharmacists and others.
Drake noted the team was comprised of people who "championed changes with their peers."
The surgical study implemented best practices, combination of scientifically proven methods to reduce serious infections. Team called the SSI reduction program CLEAN, an acronym which stood for the best practices used in the program.
Clean hands before touching the dressing, leave dressing on for 72 hours, engage patients, appropriately use antibiotics and normotermia, normalizing body temperature and blood glucose.
Active warming can help reduce the chance of infection after surgery. During surgery patients are deliberately cooled when on cardiac bypass, this can constrict blood vessels and hinder oxygen needed for healing. Warming helps normalize the body temperature after they are taken off the bypass machine.
The program also improved guidelines for antibiotic use. This included administering the proper weight-based intravenous dose of antibiotics at the best time. Patients also received new types of wound dressings specifically designed to reduce the chance of infection.
"Reducing the SSI rate means fewer postoperative complications and a reduced length of stay in the hospital," wrote the study authors.
The favorable outcomes of the project highlight the need for stricter protocols and best practices to prevent infection.
Cost of Hospital Infections
The findings come several months after researchers from RAND Corporation and the Center for Health Policy at Columbia University published a study suggesting that many hospitals are not following infection guidelines or providing enough support to infection prevention efforts.
A report issued by the U.S. Center for Disease Control and Prevention (CDC) concluded one out of every 25 hospital patients acquires an infection. In 2011, nearly 75,000 patients died after contracting infections they did not have when first admitted. Another study published in 2013 revealed hospital acquired infections cost the U.S. health care system nearly $10 billion each year.
In recent years, an increasing number of medical malpractice lawsuits over hospital infections are being filed, as many experts believe that these infections can be prevented with the exercise of reasonable care.
"*" indicates required fields