Surgical Stapler Problems Are Biggest Health Concern of 2020, Medical Research Institute Warns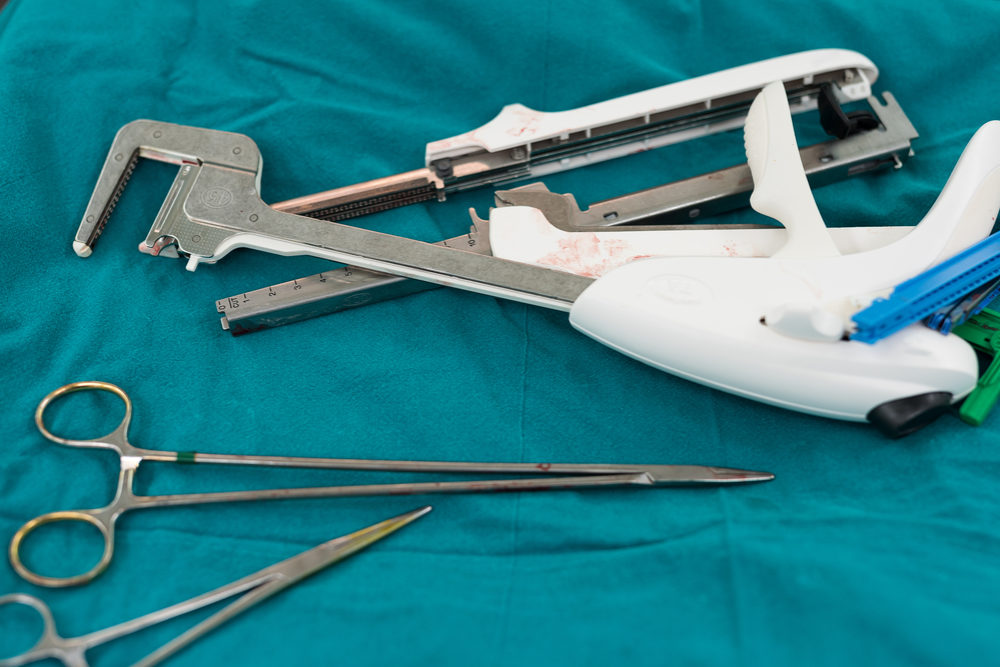 November 18, 2019
By: Irvin Jackson
A global health research group has identified the rising number of problems with surgical staplers as a top health technology concern for the upcoming year, as federal regulators search for ways to make the devices safer.
The ECRI Institute, a nonprofit organization focused on healthcare safety, has issued an annual report on the top 10 medical device hazards that hospitals will face in 2020, with surgical staplers topping the list, followed by point-of-care ultrasound devices, sterility processing errors, central venous catheters used at home, and surgical robots.
The report indicates ECRI has investigated 75 incidents involving surgical stapler problems, and earlier this year the group issued guidance to help surgeons avoid common complications associated with the devices, where staples may misfire or malform, resulting in painful injuries following surgery.
In March 2019, the FDA indicated that at least 41,000 adverse event reports involving surgical staplers were filed between January 2011 and March 2018, including 366 patient deaths. As a result of the problems, the FDA proposed new rules and guidelines designed to make surgical staplers safer in April 2019, and decided to classify the products as moderate risk medical devices, as opposed to low-risk devices.
The new classification requires more stringent pre-market approval for new surgical staplers and forces manufacturers to provide more thorough safety warnings and instructions.
"Injuries and deaths from the misuse of surgical staplers are substantial and preventable," Dr. Marcus Schabacker, president and CEO of ECRI Institute, said in an executive brief on the report. "We want hospitals and other medical institutions to be in a better position to take necessary actions to protect patients from harm."
ECRI issued its guidance on the use of surgical staplers in July, saying it found the cases of preventable injury with surgical staplers to be "chilling." It noted that it will take time for the new classification to have an impact and for any FDA rules to be put in place. Its guidance focuses on what hospitals can do to avoid patient injuries from surgical staplers in the meantime.
The guidance calls for improved event reporting by health care workers to the FDA; considering the familiarity with doctors and staff with the particular brands and types of staplers before purchasing; preparation for possible complications through back-up intervention plans; and improved user training.
The most commonly reported surgical stapler problems involve an opening of the staple line, malformation of staples, staplers misfiring, staplers being too difficult to fire, staplers failing to fire and staplers that were misapplied. The FDA warns that stapler malfunctions or misuse can cause prolonged surgical procedures, the need for additional surgeries, and other complications; such as bleeding, sepsis, internal organ damage, and death.
Medical device manufacturers face a growing number of surgical stapler lawsuits filed by individuals nationwide who suffered serious injuries or who lost loved ones due to stapler malfunctions.
"*" indicates required fields