Talc Powder Ovarian Cancer Lawsuits Filed By More than 7,000 Plaintiffs Nationwide
February 08, 2018
By: Irvin Jackson
Johnson & Johnson now faces Baby Powder lawsuits and Shower-to-Shower lawsuits brought by more than 7,000 plaintiffs nationwide, each raising similar allegation that women developed ovarian cancer after the talc powder was used for feminine hygiene purposes. 
Each of the complaints raise similar allegations that Johnson & Johnson has known for decades about the link between talc powder and ovarian cancer, yet continued to market their products to adult women for "personal freshness" and to mask odors.
Most of the cases originated in state court systems, including Missouri and California, where a number of early "bellwether" trials have already resulted in massive, multi-million dollar verdicts against Johnson & Johnson for providing false and misleading information to consumers.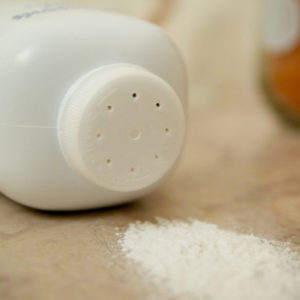 However, a Supreme Court ruling last year drastically changed the landscape of the litigation, resulting in thousands of talc powder cases moving from state courts to the federal court system, where the lawsuits are pending as part of a multidistrict litigation (MDL) before U.S. District Judge Freda L. Wolfson in the District of New Jersey.
According to a joint agenda (PDF) submitted in advance of a status conference held this week, there are currently at least 4,884 cases pending in the MDL that have been served on Johnson & Johnson, including at least 5,211 different plaintiffs.
As part of the coordinated management of the litigation, each plaintiff in the federal MDL has been required to file a Short Form Complaint, indicating which allegations from a common Long Form Complaint have been adopted, and providing certain case-specific information.
Judge Wolfson is expected to eventually establish a "bellwether" program, where small groups of representative cases will be prepared for early trial dates, to help gauge how federal juries are likely to respond to certain evidence and testimony that is likely to be repeated throughout the litigation.
Talcum Powder Litigation Documents Worry Investors
As the discovery process on thousands of cases has proceeded, recent reports suggest that investors have become worried about the damaging effect of internal documents uncovered, which may damage Johnson & Johnson's stock value. Following a recent report by financial analysts warning of the coming revelations, Johnson & Johnson's stock value dropped 5% on Monday.
The concerns focus on a belief that the documents will reveal what Johnson & Johnson actually knew about talcum powder ovarian cancer risks, as well as risks of asbestos-like properties that could cause mesothelioma; a form of lung cancer that is usually fatal.
Some damaging documents have already been released as part of the ongoing litigation. Documents unsealed in September revealed that Johnson & Johnson was concerned about the presence of asbestos in talcum powder decades ago. The report suggests more such memos are on the way.
In a May 1974 memo, an official at the Windsor Mine in Vermont called for the use of citric acid to combat potential chrysotile asbestos in talc from the mine.
Johnson & Johnson has countered the revelation of the documents by indicating that no traces of asbestos have been found in its talc powder in tests dating back to 1972. Another memo unsealed by the court showed that the company told its employees to tell those with concerns that no asbestos has been found in its products and that none ever will.
Concerns about the link between mesothelioma and talc powder stretch back decades, with local health officials in Baltimore requesting that the FDA investigate asbestos in talc powder as far back as 1972.
In April 2016, Colgate-Palmolive was ordered to pay $1.4 million to a woman diagnosed with mesothelioma after exposure to Cashmere Bouquet talc powder. Colgate-Palmolive reached an undisclosed settlement  in November over another talcum powder asbestos claim. Another talc mesothelioma trial in November, involving claims against Johnson & Johnson, ended in a defense verdict.
In December, a California jury awarded $17.57 million in compensatory damages and another $4.6 million in punitive damages to the family of a man who died of mesothelioma in 2016 after years of exposure to talc.
Over the past two years, talcum powder ovarian cancer trials have also resulted in staggering liability for Johnson & Johnson, with separate juries indicating that the company should pay $72 million in February 2016, $55 million in May 2016, $70 million in November 2016, $110 million in May 2017 and $417 million in August 2017.
While Johnson & Johnson is pursuing appeals in those cases and refusing to negotiate talcum powder settlements for women diagnosed with ovarian cancer, some analysts suggest that the recent verdicts may be a sign of future problems for the manufacturer, due to signs that juries find Johnson & Johnson's trial defense lacking in credibility.
"*" indicates required fields