Johnson & Johnson Faces Talcum Powder Investigations By 41 States: SEC Filing
May 05, 2020
By: Irvin Jackson
In recent regulatory filings, Johnson & Johnson says it now faces a joint investigation by at least 41 states, examining how the company marketed Johnson's Baby Powder and other talcum powder products, which is also the subject of thousands of lawsuits filed by consumers nationwide who claim they have been left with ovarian cancer, mesothelioma and other injuries.
The disclosure as made in Johnson & Johnson's quarterly filing with the U.S. Securities and Exchange Commission, indicating most states have joined in an investigation examining whether the company was honest in its marketing regarding the safety of its talcum powder products.
"Forty-one states have commenced a joint investigation into the Company's marketing of its talcum powder products," the quarterly statement indicates. "At this time, the multi-state group has not asserted any claims against the Company, nor has the multi-state group sought any documents or other information."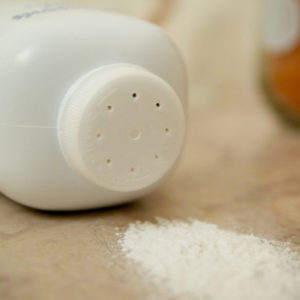 The investigation is the latest in years of legal problems Johnson & Johnson has faced in recent years, which also includes about 19,400 Baby Powder lawsuits and Shower-to-Shower lawsuits pending in courts nationwide, each raising similar claims the manufacturer has known for decades their products may contain asbestos and increase the risk of cancer, yet failed to warn consumers.
Information about the joint talcum powder investigations by state governments comes on the heals of a devastating ruling in the federal court system, where the U.S. District Judge presiding over the litigation denied a motion filed by Johnson & Johnson to exclude plaintiffs' expert witness testimony, indicating that the opinions are sufficiently reliable to allow the cases to proceed.
Given common questions of fact and law presented in talcum powder complaints filed by women nationwide, all federal cases have been centralized before in the U.S. District Court for the District of New Jersey, where U.S. District Judge Freeda Wolfsom is presiding over coordinated discovery and pretrial proceedings, as part of an MDL, or multidistrict litigation.
While Judge Wolfson did limit some of the opinions that may be presented by the plaintiffs' experts, general causation testimony that Johnson & Johnsons talcum powder can cause cancer based on epidemiological studies will be allowed in the cases, putting thousands of individual cases one step closer to trial.
Over the coming months, it is expected Judge Wolfson will establish a "bellwether" process, where a small group of representative cases will be selected for early trial dates to help gauge how juries may respond to evidence and testimony that is likely to be repeated throughout thousands of claims.
Following a series of massive losses at trial in state courts, after failing to exclude plaintiffs expert witnesses under the federal Daubert standard, it is expected Johnson & Johnson will face substantial pressure to consider negotiating talcum powder settlements for women diagnosed with ovarian cancer, or the manufacturer could face years of trials throughout the federal court system.
"*" indicates required fields