Johnson & Johnson Sets Aside $2.1B To Cover Talcum Powder Verdict, As Appeal Options Narrow
November 04, 2020
By: Irvin Jackson
With the highest court in Missouri rejecting an appeal by Johnson & Johnson to overturn a $2.12 billion talcum powder verdict, the manufacturer has set aside a reserve to cover the judgment while it pursues a last ditch request for the U.S. Supreme Court to review the case.
On Tuesday, the Missouri Supreme Court refused to review a decision returned by the state's intermediate appeals court in June, which upheld a verdict in favor of 22 women who alleged that Johnson & Johnson failed to warn about the link between talcum powder and ovarian cancer.
Johnson & Johnson currently faces nearly 20,000 Baby Powder lawsuits and Shower-to-Shower lawsuits filed by women nationwide in state and federal courts, each involving similar allegations that exposure to talc and asbestos particles contained in the popular products resulted in the development of ovarian cancer and other injuries.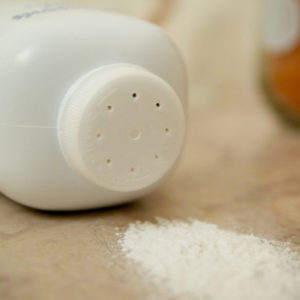 In July 2018, a Missouri state court jury awarded a staggering $4.7 billion in damages to a group of women, finding that evidence presented at trial established Johnson & Johnson has known for decades that applying the popular talcum powder around the genitals may increase the risk of cancer, yet failed to warn consumers.
Although Johnson & Johnson has maintained the trial was flawed and the verdict would be overturned, a panel of judges with the Missouri Court of Appeals rejected the manufacturer's arguments this summer, and upheld an award of $500 million in compensatory damages, plus another $1.62 billion in punitive damages designed to punish the reckless failure to warn about the talcum powder risks.
After the Missouri Supreme Court rejected the further appeal, Johnson & Johnson officials indicate the company will file a petition for the U.S. Supreme Court to review the case, which is widely considered to be a long-shot final appeal option to avoid paying the verdict.
According to Reuters News, Johnson & Johnson is now setting aside a $2.1 billion reserve for the verdict, which will be reflected in the company's year-end financial reports.
After failing to defend the safety of their product in multiple trials and appeals, Johnson & Johnson is likely to face increasing pressure to negotiate talcum powder settlements for other women diagnosed with ovarian cancer, to avoid a number of cases that are being prepared for trial.
In May 2020, Johnson & Johnson announced it was removing talc-based Baby Powder from the market in North America, leading to speculation that the move was designed to limit liability in the future.
Analysts have suggested that resolving the entire litigation could cost Johnson & Johnson $10 billion.
"*" indicates required fields