Talcum Body Powder Is An Ovarian Cancer Risk Factor For African American Women: Study
June 03, 2016
By: Irvin Jackson
The findings of a new study suggest that a disproportionate percentage of African American women may have developed ovarian cancer from talcum body powder used for feminine hygiene. 
In a study published last month in the medical journal Cancer Epidemiology, Biomarkers & Prevention, researchers from the University of Virginia indicate that the use talc-based body powder is a modifiable risk factor for epithelial ovarian cancer (EOC) among African American women.
Although talcum powder is most commonly associated with use as a baby powder to prevent diaper rash among infants, the products have been aggressively marketed by Johnson & Johnson and other manufacturers for decades to adult women for use in their underwear and around the genitals to provide "personal freshness." A number of observers and critics have pointed out that African American women were often the focus of these advertisements.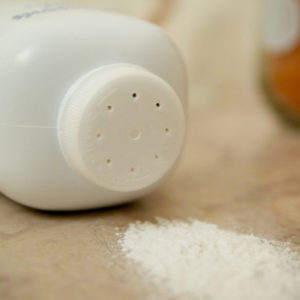 Johnson & Johnson currently faces thousands of Johnson's Baby Powder lawsuits, Shower-to-Shower lawsuits and ovarian cancer wrongful death lawsuits filed in courts throughout the U.S., involving allegations that the manufacturer knew, or should have known, about the risks associated with applying the products around the genitals, yet withheld information from consumers. Many of those claims have been brought on behalf of African American women and families.
In March, a St. Louis jury awarded the family of Jackie Fox $72 million in a wrongful death lawsuit brought by her family against Johnson & Johnson. Fox was an African American woman, and the family claimed at trial that she died of ovarian cancer after using Johnson's talcum powder around her genitals for decades as a means of odor control.
In this new study, researchers indicate that there has not previously been a thorough scientific investigation on the use of talc and ovarian cancer risks involving African American women. To do so, researchers looked at 584 cases of ovarian cancer and 745 controls among women who enrolled in the African American Epidemiology Cancer Study. The findings indicate that genital powder use was more common among women with ovarian cancer than in those who did not use it. Researchers also found that African American women who used body powder genitally were 44% more likely to be diagnosed with epithelial ovarian cancer.
The study also found a dose-response relationship for duration of use and number of life-time applications. Dose response relationships are often considered strong evidence of a possible causal link.
"An association between powder use and upper respiratory conditions suggests an enhanced inflammatory response may explain the association between body powder and EOC," the researchers noted. "In a study of (African American) women, body powder use was significantly associated with EOC risk."
The first studies linking talcum powder to ovarian cancer were conducted in the 1970s and 80s. Researchers first found talc particles buried deep in ovarian tumors in 1971. That was followed by a 1982 study by a Brigham & Women's Hospital researcher who found an increased risk of ovarian cancer with genital talcum powder use.
Despite the findings, Johnson & Johnson has refused to provide talc powder ovarian cancer warnings for women using their products, preventing women from making an informed decision about whether the benefits associated with talcum powder justify the potential risk.
During the trial for the talcum powder case brought by the Fox family, internal Johnson & Johnson memos and documents were presented to the jury, which highlighted how the company knew about the potential ovarian cancer risk for years. However, the talcum powder warnings provided with Johnson's Baby Powder and Shower-to-Shower suggest that users only need to worry about avoiding contact with their eyes, inhaling the powder or applying to areas of broken skin.
Similar evidence was presented in a second trial that ended in May, involving a lawsuit filed by Gloria Ristesund, which resulted in a $55 million verdict for ovarian cancer caused by talcum powder. If additional juries respond with similar verdicts after considering the evidence, Johnson & Johnson could face substantial liability if talcum powder ovarian cancer settlements are not reached to resolve individual claims brought by women and families throughout the U.S.
"*" indicates required fields