Talcum Powder Settlement Mediator Likely to Be Appointed In Bankruptcy Litigation
November 17, 2021
By: Irvin Jackson
A federal judge overseeing bankruptcy proceedings for the Johnson & Johnson supplier Imerys Talc America plans to appoint Kenneth R. Feinberg as a mediator to help facilitate talcum powder settlements to resolve claims brought by thousands of women diagnosed with ovarian cancer nationwide.
There are currently more than 30,000 women pursuing Baby Powder lawsuits and Shower-to-Shower lawsuits against Johnson & Johnson, for failing to warn that talc and asbestos particles in the products may increase the risk of cancer. Many of those cases also name Imerys Talc as a defendant, for its liability supplying the raw talc ingredients.
Under the weight of the litigation, Imerys filed for bankruptcy protection in 2019, which will involve efforts to reach a settlement with current and future plaintiffs who claim they suffered injuries from talc supplied by the company.
According to a report by Bloomberg Law (subscription required), U.S. Bankruptcy Judge Laurie Selber Silverstein indicated during a hearing on Monday that she intends to sign an order appointing Feinberg to help mediate a resolution for the lawsuits against Imerys Talc.
Feinberg has served as a mediator in a number of large, high-profile litigations in recent years, including ongoing efforts to resolve thousands of Roundup lawsuits filed over claims that the popular weed killer caused non-Hodgkin's lymphoma. He has also helped mediate settlements for 9/11 victims, General Motors ignition switch problems, the BP oil spill and other massive claims in recent years.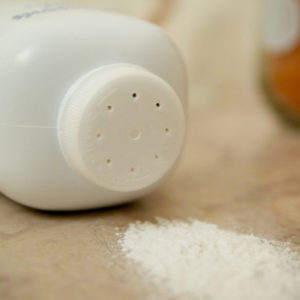 Although Johnson & Johnson previously maintained that it would not settle talcum powder cases, and intended to defend the safety of it's product at trial, after a number of huge jury awards and legal setbacks over the past few years, the multinational company is also now trying to figure out a path to resolve it's liability stemming from the sale of Johnson's Baby Powder and Shower-to-Shower.
Last month, Johnson & Johnson announced that it is attempting to spin off it's liability exposure from the litigation into a new company, LTL Management, LLC, which was funded with $2 billion to resolve the claims. However, LTL Management was then promptly placed into it's own bankruptcy, even though Johnson & Johnson itself has billions of dollars in assets on hand.
The Johnson & Johnson talcum powder bankruptcy plan has been widely criticized as nothing more than a negotiating tactic, which is intended to delay progress in thousands of lawsuits that are currently heading toward trial throughout the U.S. Court system.
The maneuver, which has become known as the "Texas Two-Step," has been used by other companies facing asbestos claims to break off part of itself as a separate unit under Texas law, shuffle its liabilities into that new unit, and then declare bankruptcy, hoping it will only have to pay pennies on the dollar to get rid of the massive legal liabilities, without facing the full consequences of their corporate actions that resulted in injuries for plaintiffs.
Defending against the talcum powder litigation has cost Johnson & Johnson $1 billion, on top of settlements and verdicts that have amounted to another $3.5 billion, according to the bankruptcy filing.
Most of the U.S. talc litigation is currently pending in the federal court system, where the cases are centralized before U.S. District Judge Freda L. Wolfson in the District of New Jersey, as part of an MDL or multidistrict litigation, where plans are underway for the first in a series of talcum powder "bellwether" trials to begin in April 2022.
"*" indicates required fields