"Tamper-Proof" Opioids Fail To Curb Drug Abuse: Study
January 18, 2018
By: Martha Garcia
Amid continuing efforts to address the nationwide opioid addiction epidemic, new research suggests that "tamper-proof" formulations of the painkillers introduced in recent years do not really help reduce issues with overdose and abuse. 
In a study published in the medical journal The Lancet Psychiatry, Australian researchers focused on abuse-deterrent versions of opioid painkillers, including certain oxycodone formulations that are designed to prevent mis-use of the drugs. However, researchers said that overall the tamper-proof drugs did not reduce the number of overdoses or curb abuse in any way.
Researchers focused on data from the National Opioid Medications Abuse Deterrence (NOMAD) study, which included data from several Australian states, including New South Wales, South Australia, and Tasmania. The data also included 17 sources focusing on narcotic painkiller use, abuse, and tampering. Researchers analyzed opioid sales data, multiple routinely collected health datasets, follow-up interviews from people who admitted to tampering with pharmaceutical opioids before and after the introduction of the tamper-resistant formulations, and analyzed annual surveys of people who inject drugs.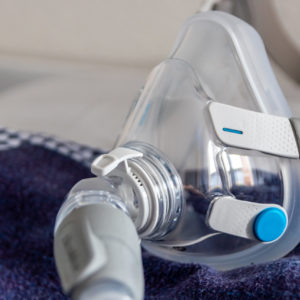 Did You Know?
Millions of Philips CPAP Machines Recalled
Philips DreamStation, CPAP and BiPAP machines sold in recent years may pose a risk of cancer, lung damage and other injuries.
Learn More
Tamper-proof oxycodone formulations, which were introduced in Australia in April 2014, and quickly replaced non-tamper resistant formulations. The study data indicates tamper-proof opioids helped to reduce the sales of higher strengths of controlled-release oxycodone. It also contributed to the increase in sales of other oxycodone formulations.
Narcotic painkillers designed to be tamper proof did not help decrease incidents of overdose or overuse. The new formulations also did not curb or affect the opioid epidemic in any meaningful way. It had no effect in helping users seek treatment as a result of reduced availability.
However, it did help to reduce tampering among users who crush the pills to inject the drugs. There was no evidence to suggest this caused users to switch to heroin or other drugs.
Abuse-deterrent formulations of opioids were developed with the specific goal of reducing tampering, like injection and snorting. Australia, much like the U.S., is in the throes of an opioid epidemic. From 1999 to 2012 the rate of opioid use went up 15-fold in Australia.
Opioid Abuse in the U.S.
In the United States, opioid drug overdoses have reached an all time high, increasing by nearly 140% over 15 years. Even as abuse of painkillers decreased, overdose deaths increased dramatically. The opioid epidemic continues to worsen and opioid abuse is widespread, the FDA warns.
Controlled-release versions of oxycodone were also introduced to the U.S. market. The pills are extremely dense. When crushed they break into large pieces, not powder. If water is added, it turns into a gel-like substance, which makes snorting and injection difficult.
However, conducting research similar to the Australian abuse study would be difficult in the U.S. Other measures to reduce opioid abuse and misuse were launched by the government, in addition to the use of tamper-proof formulations. This would make it difficult to determine if the effectiveness was tied to the pill formulations or other interventions.
Opioid overdoses are severely underreported across the country, and the epidemic may be much worse than data indicates. In fact, opioid deaths now outnumber breast cancer fatalities, indicate the findings of a report released in December.
"*" indicates required fields