Drug Overdose Deaths Among U.S. Teens Has Doubled In Recent Years: CDC
August 17, 2017
By: Martha Garcia
Teen drug overdoses have more than doubled since 1999, with federal health officials indicating that opioid painkillers are primarily at the root of the overdose deaths. 
A new report by the U.S. Centers for Disease Control and Prevention (CDC) warns that while other drugs, like cocaine, played a role in a dramatic increase in teen over death deaths from 1999 to 2015, the increase was driven primarily by opioids, such as oxycodone, heroin and fentanyl.
According to data from the CDC's National Vital Statistics System, teen drug overdose death rates more than doubled from 1999 to 2007, then increased again in 2015. Overdose deaths among teens aged 15 to 19 increased 19% in only one year, from 2014 to 2015.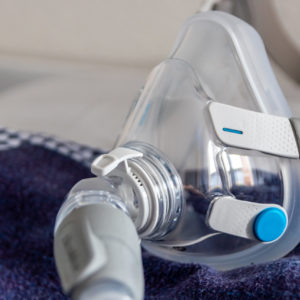 Did You Know?
Millions of Philips CPAP Machines Recalled
Philips DreamStation, CPAP and BiPAP machines sold in recent years may pose a risk of cancer, lung damage and other injuries.
Learn More
While the overdose death rate increased across the 16 year study period for both male and female teenagers, the rate more than tripled for males. It rose from 1.6 deaths per 100,000 teens up to 4.2 per 100,000 teens.
Females saw a 35% increase in overdose deaths between 2013 and 2015. However, overdose death rates for female teens also tripled from 1999 to 2007.
Death rates for teens were the highest for opioids, especially heroin. While opioid painkillers played a large role in the increase, overdose death rates for heroin were three times higher in 2015 than in 1999. Research published in 2016 indicated high potency opioid use, like Percocet, has significantly increased in recent years.
Opioid related overdose deaths caused 772 overdose deaths in 2015 alone among 15 to 19 year olds. Teen deaths caused by cocaine overdoses increased from 1999 to 2007, then increased again from 2013 to 2015.
The study indicates that the majority of overdose deaths in 2015 were unintentional. More than 80 percent of overdose deaths were unintentional, nearly 14% were intentional suicides, and 5 percent were of undetermined intent.
Overall, more male overdose deaths were unintentional than females, 86% compared to 70% for females. As for suicides, about 22% of female overdose deaths were suicides, compared to 9% among males.
Nationwide Opioid Abuse Epidemic
The opioid overdose epidemic has worsened in recent years. Recently, President Trump declared a national emergency concerning the opioid overdose epidemic, after a report issued by a special commission urged the designation.
The findings are in line with other studies which indicate the opioid overdose deaths have disproportionately affected children and teens. Some studies suggest opioid death rates may be widely underreported, as fatalities are attributed to other causes instead of the drugs.
Another study published in April indicated one-quarter of high school seniors reported having used opioids, revealing the crisis is widespread among teens.
Researchers called the dramatic increase in teen overdose deaths a "pressing public challenge."
"*" indicates required fields