Vape Shops And Online Retailers Regularly Sell E-Cigs To Minors, Study Finds
December 07, 2020
By: Martha Garcia
Although regulators and health officials have focused a lot of effort on addressing the teen vaping epidemic in the United States, the findings of new research suggests many retailers and online shops continue to knowingly sell e-cigarettes to minors.
In a study published last week in the medical journal JAMA Network Open, researchers from Stanford University evaluated changes in vaping habits during the COVID-19 pandemic, which has changed e-cigarette access avenues for teens and young adults during stay-at-home orders.
While many underage vapers were more likely to quit during the pandemic, a large number of underage users gained access via the internet and vape shops that continue to sell to teens, despite increased regulations and enforcement efforts over the past few years.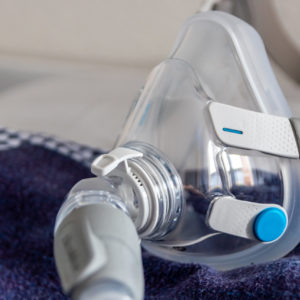 Did You Know?
Millions of Philips CPAP Machines Recalled
Philips DreamStation, CPAP and BiPAP machines sold in recent years may pose a risk of cancer, lung damage and other injuries.
Learn More
The researchers conducted a national, online, cross-sectional survey of 4,300 youth and young adults from May 6, to May 14, 2020, during the COVID-19 pandemic. The study focused on whether underage youth and adults 13 to 24 years old reported changes in use and access to e-cigarettes during the coronavirus pandemic.
More than half of participants said they changed their level or frequency of vaping. Many reported quitting or cutting back, but some reported increasing their e-cigarette use.
Overall, vaping among teens and young adults has decreased during the pandemic. Two-thirds of teens and young adults reported withering quitting or cutting back, with 32% reporting they quit completely and 35% saying they reduced the amount they vaped.
The findings were in line with another recent study indicating e-cigarette use among teens has decreased, despite an increase in vape sales overall.
The most important reason teens reported quitting during the pandemic was concerns vaping could weaken the lungs, an especially pressing factor considering COVID-19 tends to mostly impact lung health and function.
However, teens more often reported that they quit or cutback because they were worried their parents would find out they vaped. While candy-like vape flavors largely drove the habit among teens, many teens were able to easily pick up the habit to begin with due to their design as small, easily concealed devices. E-cigarettes are small, often resemble USB devices and are easily hidden.
Nearly 20% of participants said they increased the amount they vaped during the pandemic. Another 8% said they increased their cannabis vaping and 7% said they switched to other products.
Access to e-cigarettes also changed during the pandemic. Many users reported shifting to alternative stores or online stores.
Teens indicated many vape shops and online platforms continue to routinely sell to them, despite being underage. Research published in 2015 indicated many teens are able to skirt age regulations by purchasing vapes online. The pandemic has increased underage access to e-cigarettes online.
The findings of the new study indicated teens and young adults who were heavy vapers were less likely to quit during the pandemic than those who did not use e-cigarettes as frequently. Many vape devices, like popular JUUL, deliver higher rates of nicotine than other brands, increasing the likelihood of addiction.
Many teens in lockdown were motivated to quit to avoid their parents finding out about their habit. If access and concealment of vaping had not changed they may have not quit.
Prior to the lockdown, most users purchased vapes from gas stations and retail stores. During the lockdown users turned to alternative shops, online, deliveries from vape shops, and many relied on dealers or friends who received deliveries from shops.
Nearly 30% of users reported accessing vapes without first going through age verification.
"Individuals younger than 21 years reported e-cigarette use and accessed e-cigarettes from online and retail stores during the coronavirus disease 2019 pandemic, suggesting a need to strengthen prevention of e-cigarette sales to such youth, including age verification, and provide cessation resources," the researchers said.
"*" indicates required fields