Vaping Linked To Increased Sexually Risky Behavior Among Teens: Study
June 03, 2021
By: Martha Garcia
Teens who vape are more likely to engage in risky sexual behaviors, such as alcohol or drug use before intercourse or having multiple partners at an early age, according to a new study that highlights the impact of the teen e-cigarette epidemic that has emerged in recent years, following the aggressive marketing of JUUL and other products toward teens and prior non-smokers.
Researchers with the Steven and Alexandra Cohen Children's Medical Center of New York indicate that teens who use e-cigarettes appear more likely to engage in nine out of 10 risky sexual behaviors, compared to those that did not vape. Similar findings were linked to teens who used both vapes and tobacco cigarettes, according to a report published online last month in the medical journal Pediatrics.
Vaping is the most popular form of tobacco use among teens in the United States. The popularity of devices like JUUL have greatly increased vaping habits among teens in recent years, with some research suggesting that this trend has increased other potentially risky teen behaviors as well.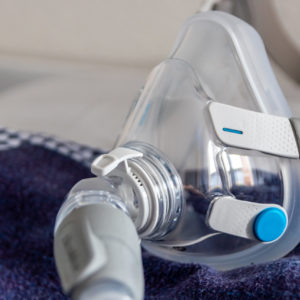 Did You Know?
Millions of Philips CPAP Machines Recalled
Philips DreamStation, CPAP and BiPAP machines sold in recent years may pose a risk of cancer, lung damage and other injuries.
Learn More
In this latest study, researchers surveyed nearly 13,000 teens from the 2017 National Youth Risk Behavior Survey. They categorized teens as having participated in vaping use, cigarette use, or dual use in the past 30 days. Similarly, they surveyed teens regarding their risky sexual behaviors.
The survey included 10 behaviors: having sexual intercourse, having sex in the past three months, having sex at an age younger than 13 or 16 years old, having more than four sexual partners, alcohol and drug use before intercourse, lack of condom use, experiencing sexual violence, experiencing forced sexual intercourse, and experiencing sexual dating violence.
Overall, 6.5% of teens had vaped in the past 30 days, 2.8% had used cigarettes, and another 6.5% said they used both cigarettes and e-cigarettes.
According to the findings, teens who only vaped and those who both vaped and smoked traditional cigarettes were more likely to engage in nine out of the 10 sexually risky behaviors than their peers. The only exception was lack of condom use. In addition, there was little difference in the rate of those activities between dual users and teens who only vaped.
Even teens who only vaped occasionally were more likely than non-users to engage in those nine risky behaviors, the researchers found.
While the study highlighted the likelihood of teens who vape and smoke engaging in risky sexual behavior, vaping has also been linked to other serious side effects by other researchers, including increasing the risk of heart problems among teens and increasing the likelihood of lung damage.
Other studies have highlighted the risk of teen vaping increasing the likelihood of trying tobacco cigarettes later.
Researchers emphasized the importance of screening for risky sexual behaviors among teens who vape or use tobacco cigarettes to help reduce their overall risk.
"Electronic vapor product usage among U.S. high school students, with or without concurrent cigarette use, was associated with heightened engagement in several sexually risky behaviors," the researchers wrote. "Prevalence of engagement in most sexually risky behaviors did not differ among occasional, frequent, and daily EVP users."
"*" indicates required fields