U.S. Young Adults, Teens, Know Very Little About Content, Risks Of Their Vaping Pod Products: Study
March 18, 2020
By: Martha Garcia
Teens and young adults throughout the United States seem to know very little about how much nicotine they are inhaling when vaping, according to the findings of a new study, which highlights the reason many of the nations youth now find themselves addicted to nicotine from e-cigarettes.
Stanford University researchers published a study in the Journal of Adolescent Health on March 16, which indicates that teens give little thought to their health or nicotine content when vaping. Instead, they use e-cigarettes because the devices are easy to hide.
The study evaluated the use and perceptions of different brands of pod-based electronic cigarettes among teens and young adults, comparing those with earlier types of non-pod-based e-cigarettes, such as mods and tanks. They used data collected from January to March 2019 among 445 participants, who completed an online survey. Participants were 17 to 24 years old.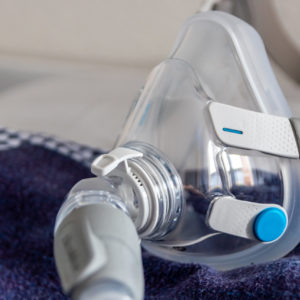 Did You Know?
Millions of Philips CPAP Machines Recalled
Philips DreamStation, CPAP and BiPAP machines sold in recent years may pose a risk of cancer, lung damage and other injuries.
Learn More
According to the findings, one-quarter of teens and young adults reported using non-pod based vapes, while one-quarter reported using JUUL brand vapes. Another 25% said they smoked cigarettes.
The findings indicate teens and young adults who use JUUL brand devices tend to vape more frequently than users of traditional cigarettes or other types of devices. Roughly 33% of cigarette smokers and non-pod based e-cigarette users said they smoked or vaped in the last 30 days. Comparatively, more than 50% of JUUL users reported vaping in the past 30 days.
Vaping has quickly become the most popular form of tobacco for teens in the U.S., despite potential health risks, and teens vape more when using nontraditional flavors, such as fruit and candy flavors.
Research published last year indicated JUUL pods deliver higher rates of nicotine than other e-cigarettes, and critics say the brand was designed intentionally to be as addictive as Marlboro cigarettes.
According to this latest study, nearly 60% of young adults said they used pod-based vapes because they were "easy to hide." In addition,, 56% said they used pod vapes because the smell was less noticeable than other types of e-cigarettes.
When asked about the brands of their vapes and contents of their e-juice, half of pod users did not know if they mix brands of e-juice and pods. They also did not know the nicotine concentration in their cartridges, and did not know how long it took them to finish a cartridge. Young vape users were wholly unaware of the amount of nicotine they were inhaling and during what time frame.
Researchers noted that when the surveys were conducted JUUL's label only read "5%." Now the label has been changed to read "5% nicotine."
"Our findings indicate young adults harbor confusion about pod-based e-cigarettes, including nicotine content, usage patterns, and labeling, and that pod use is largely because of the ease with which they can 'stealth'," vape," the researchers concluded. "The findings suggest needed regulation and education about these products."
JUUL Vaping Addiction Epidemic
Recent FDA data indicates teen e-cigarette use has reached epidemic levels in the United States, and JUUL Labs has been accused of fueling the growing teen nicotine addiction problems in the United States.
In addition to designing JUUL to look like a USB thumb drive, the manufacturer also marketed and sold JUUL pods in various candy-like flavors, which has resulted in a large number of teens and prior non-smokers starting to vape, and developing addictions to the high levels of nicotine contained in the pods.
In September 2019, the FDA issued a warning letter to JUUL, indicating there was evidence it told school-aged children that its products were safer than cigarettes, which has not been proven.
A growing number of JUUL lawsuits and class action claims have been filed nationwide. Given similar questions of fact and law raised in complaints brought throughout the federal court system, the JUUL litigation has been centralized before U.S. District Judge William H. Orrick III in the U.S. District Court for the Northern District of California, which is where JUUL Labs, Inc.'s San Francisco headquarters are located.
As JUUL addiction lawyers continue to review and file claims in the coming months, the litigation is expected to continue to grow, and is likely to encompass tens of thousands of complaints.
"*" indicates required fields