Autism Spectrum Disorder Diagnosis May Be Linked To Greater Risk of Diabetes Other Heart Problems: Study
February 03, 2023
By: Irvin Jackson
A new study warns about an unexpected complication of autism spectrum disorders, indicating that children diagnosed with the condition may face an increased risk of developing diabetes and heart disease.
In findings published last week in the medical journal JAMA Pediatrics, Texas Tech University researchers say an autism diagnosis appears to more than double the risk of diabetes, and significantly increases the risk of hypertension and heart disease.
Autism spectrum disorder is a neurodevelopmental condition diagnosed in roughly 2% of children. A recent study concluded 1-in-44 children are diagnosed with autism, and doctors often rely on observable behavior patterns to detect the condition, such as avoiding eye contact, language difficulties and other developmental delays.
While the causes of autism are often unknown, increasing research has linked the disorders to a wide range of potential exposures during pregnancy or early development, including toxic metals in baby food, Tylenol use during pregnancy and other factors.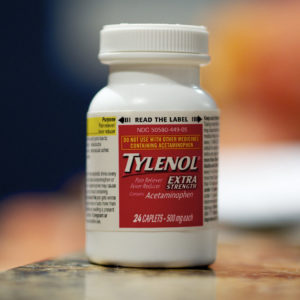 In this new study, researchers raise concerns that children with autism spectrum disorder may face long-term health risks beyond the developmental complications typically associated with the condition.
Researchers reviewed data on 34 different trials, including more than 275,000 individuals with autism and more than 7 million individuals without autism spectrum disorders.
It is already well established that individuals with autism are more likely to experience obesity later in life, but researchers sought to evaluate whether there is any association between the condition and cardiometabolic diseases.
According to the findings, there was no significant association with hypertension or strokes with autism. However, researchers did find that children with autism were at a greater risk of developing diabetes and heart disease.
The researchers concluded that doctors should take more steps to monitor individuals with autism for potential contributing factors, and signs of cardiometabolic diseases, to reduce the risk of adverse health outcomes.
"*" indicates required fields