Tylenol Settlement Reached in 200 Liver Damage Lawsuits
February 16, 2017
By: Irvin Jackson
Following several years of litigation, Johnson & Johnson's McNeil Consumer Healthcare division has reportedly agreed to settle Tylenol lawsuits brought on behalf of individuals nationwide who have suffered liver failure and other severe liver damage after using the popular pain medication.
Details of the Tylenol settlement have not been disclosed, but the deal has been reported by multiple media outlets, and is referenced in recent court filings.
There were about 200 similar product liability claims brought against Johnson & Johnson and it's McNeil subsidiary over failure to warn about the potential liver damage side effects of Tylenol. Since 2013, cases filed in U.S. District Courts nationwide have been centralized for coordinated discovery and pretrial proceedings before U.S. District Judge Lawrence Stengel in the Eastern District of Pennsylvania, as part of an MDL, or multidistrict litigation.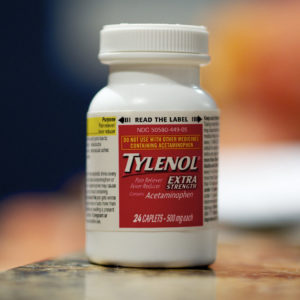 Each of the complaints raise similar allegations, indicating that Johnson & Johnson built a false reputation that Tylenol is a safe and effective medications by withholding important safety information about the risk of liver damage, which may have caused individuals throughout the United States to suffer severe liver failure, often resulting in death or the need for a liver transplant.
The settlement was reached on February 10, according to a case management order (PDF) establishing a qualified settlement fund. However, details of the settlement agreement have not been disclosed, including any indication about the amount that will be paid to resolve each claim, or which injuries may qualify.
The first Tylenol trial was originally scheduled to begin last year, but was delayed due to the settlement negotiations. The deal came after Judge Stengel denied a motion by the defendants to dismiss the testimony of an expert witness, who was to provide support for the plaintiffs that acetaminophen could cause liver damage.
Tylenol and other acetaminophen drugs have been identified by other experts as a leading cause for liver injury, and previous studies indicate that it causes an estimated 50,000 emergency room visits each year in the U.S., including 25,000 hospitalizations and over 450 deaths annually. In addition, use of the medication has been linked to a risk of dangerous skin reactions, like Stephens-Johnson Syndrome.
In recent years, efforts have been ramped up to bring the risk of acetaminophen overdoses to the public's attention and to reduce the amount of liver injury cases linked to the popular analgesic, which is also found in other pain killers and a number of cold medications.
Monika

November 14, 2022 at 10:10 pm

i have liver damage due to taking Tylenol for decades while in the military for daily pains due to body overuse in Marches, etc. We were not warned, we were told to take before and after Marches for pain relief. Didnot know there was a lawsuit guess cannot get in on it? How do I get in on it? I took extra strength and caused ringing in my ears, i can't take anything for pain anymore.

Deanna

July 30, 2018 at 11:18 pm

I have been using tylenol for over 40 years. I am afraid to find out if I have liver damage. What should i do?
"*" indicates required fields