Weighted Baby Blanket Risks Highlighted By American Academy of Pediatrics
August 02, 2023
By: Katherine McDaniel
As weighted baby blankets, sleep sacks and swaddles become more popular among parents, pediatricians are warning that the products are unsafe for infants, and are calling for new safety standards to regulate how they are manufactured and marketed in the United States.
Current guidelines established by the American Academy of Pediatrics (AAP) recommend against the use of any weighted blankets or similar products for infants, due to the serious risk of suffocation, strangulation and death. According to the organization, approximately 3,400 infants die in their sleep each year, and many of those deaths are preventable.
In a letter sent to the U.S. Consumer Product Safety Commission (CPSC) last month, the AAP expressed concerns that new products continue to be introduced and marketed, despite prior recommendations by health experts and substantial evidence that weighted infant sleep products are unsafe.
AAP Seeks Mandatory Infant Weighted Blanket Standards
The global standards organization, ASTM International, is currently in the process of drafting voluntary safety standards for weighted blankets, swaddles and sleepers. However, the AAP indicates that it opposes any voluntary standards for the baby product industry, and wants the U.S. CPSC to use its regulatory authority to establish mandatory standards that manufacturers are required to follow.
"The AAP is concerned that the ongoing efforts to develop a voluntary safety standard for these weighted infant products through ASTM International will send parents and caregivers the incorrect message that these unnecessary products are safe," the pediatrician's group states. "The AAP believes these weighted swaddles and related products are unsafe for infants and does not recommend these products."
The group also encouraged the CPSC to take action against the weighted products currently advertised as safe for infant use, as consumers trust that products distributed through reputable retailers have been rigorously tested for safety.
CPSC Campaign Against Unsafe Infant Sleep Products
The CPSC is aware of at least one infant death involving the use of a weighted sleep product. The commission urges parents to use caution when choosing products for their children and consult their pediatrician before purchasing any infant health or sleep products.
Late last month, the CPSC put into effect new safety standards for inclined sleepers, bassinets and cradles, requiring them to have a sleep angle of no more than 10 degrees, and requires them to go through stringent stability testing.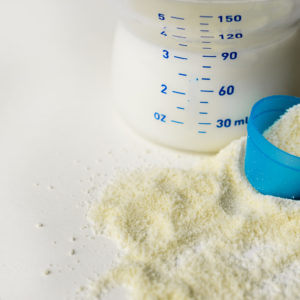 Inclined infant sleeper safety concerns first emerged in April 2019, when the CPSC issued a Fisher-Price Rock'n Play warning, instructing consumers to stop placing their infants in the sleepers by three months old, or before they begin to show signs that they can roll over independently. The warning was issued after the CPSC publicly recognized at least 32 infant deaths related to the products.
Following the warning, several manufacturers issued recalls of inclined sleeper products in April 2019, including Fisher-Price's recall of 4.7 million Rock'n Play Sleepers, Fischer-Price's recall of 71,000 Ultra-Lite Day & Night Play Yards and a recall of 694,000 Kids II inclined rocking sleepers. Two years later, in 2021, a 4-in-1 Rock 'n Glide Soother recall was issued after four reported infant fatalities associated with its use.
Last month, the CPSC also warned that infant deaths were still being linked to Boppy infant loungers despite a massive recall issued in 2021. At least 10 infant deaths have been linked to the recalled Boppy loungers.
According to officials, the infant loungers pose a suffocation risk to infants, who can potentially roll or move off the pillows and place themselves in a position which inhibits their breathing. While the padded loungers were not intended to be used as infant sleep products, the agency determined that the products posed a great risk of suffocation to consumers and should not remain on the market.
The CPSC and the APP recommend infants sleep on their backs positioned on a firm, empty surface, not containing any soft objects toys, pillows or loose bedding. The recommendations call for new parents to always follow the ABCs of safe sleep: Alone on the Back in a bare Crib.
"*" indicates required fields