Youth Concussions Increase Risk of Multiple Sclerosis: Study
October 20, 2017
By: Martha Garcia
Following a head injury or concussion, teens may face a higher risk of developing multiple sclerosis later in life, according to the findings of new research. 
In a study published last month in the Annals of Neurology, Swedish researchers indicate that a head injury during adolescence may be a big indicator of future multiple sclerosis diagnosis.
Researchers used the national Swedish Patient Register and MS Register in Sweden to identify all Multiple Sclerosis (MS) diagnoses up to 2012. The registry tracked all patients with MS born since 1964, when the Patient Register was first established.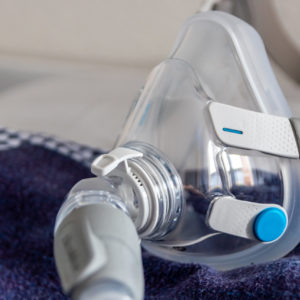 Did You Know?
Millions of Philips CPAP Machines Recalled
Philips DreamStation, CPAP and BiPAP machines sold in recent years may pose a risk of cancer, lung damage and other injuries.
Learn More
A total of 7,292 patients with MS were identified. They were then matched with 10 control subjects, or people without MS, who were similar in sex, year of birth, age/vital status at MS diagnosis, and county of residence. The final study included more than 80,000 people.
Researchers focused on a concussion diagnosis and control diagnoses of broken limbs or bones in children from birth to 10 years of age and from age 11 to 20. Studying concussion in children and adolescents is important since recent reports indicate concussion rates among children have doubled recently.
In the new study, teens who suffered a concussion had a 22% increased risk of having an MS diagnosis later in life. Additionally, their risk increased by 150% if they suffered more than one head injury during their teen years.
A 2014 study found that teens who suffered concussions are more likely to develop emotional symptoms, like anxiety and depression. Another study indicated concussions suffered during childhood may cause a lower quality of life, also affecting adolescents emotionally, physically, and socially.
Researchers in the new study indicate that there was no association found between head injury during younger childhood years and MS diagnosis. Similarly, those with broken limbs or broken bones in childhood or adolescence did not have an increased risk of MS later in life. This is particularly important because researchers were looking for reverse causation.
Patients may experience symptoms of MS before actually receiving a diagnosis. To that end, they may suffer falls or injuries from clumsiness before getting an official MS diagnosis. This indicates reverse causation. However, researchers did not see this type of association.
Study authors point out the overall risk of developing MS is still low, but the risk is significantly higher than if a person never suffers a blow to the head.
Other studies have shown concussions reduce the blood flow to the brain for days after the injury. A study published in 2013 concluded brain damage can occur even after only one blow to the head.
MS is an autoimmune nervous system disorder with an unknown cause. It is where the body's immune system attacks the fatty sheaths that wrap and protect nerve fibers, causing damage and scarring.
The study links head trauma during adolescence, especially repeated head trauma, to increased MS risk in the future. Researchers said this may be due to the "initiation of an autoimmune process" in the central nervous system. However, it emphasizes the need to protect teens from suffering head injuries.
The study findings cannot prove a cause and effect between concussion and MS, but it does show a link and an increased risk.
Prior studies have suggested an association between concussion in childhood or adolescence and multiple sclerosis. Those studies either focused the research on animal subjects, or when using humans who experienced head trauma, the studies were small scale, unlike the new, larger study.
"*" indicates required fields