Zantac Use Led To Multiple Surgeries In Fight Against Bladder Cancer, Lawsuit Claims
October 19, 2020
By: Irvin Jackson
A Pennsylvania man indicates he was exposed to "unacceptable" levels of a toxic chemical byproduct for 10 years, due to the side effects of Zantac; a recalled heartburn drug he says led to the development of bladder cancer.
Ethan Cowles filed a complaint (PDF) in the U.S. District Court for the Eastern District of Pennsylvania on October 9, indicating that the active pharmaceutical ingredient ranitidine is inherently unstable and converts to high levels of the known carcinogen N-Nitrosodimethylamine (NDMA); which directly resulted in his cancer diagnosis.
"Zantac (chemically known as ranitidine), the popular antacid medication used by millions of people every day, produces staggering amounts of NDMA when it is digested by the human body," Cowles' lawsuit notes. "The U.S. Food and Drug Administration's (FDA) allowable daily limit of NDMA is 92 ng (nanograms). In a single dose of Zantac, researchers are discovering levels in excess of 3 million ng per day in some cases."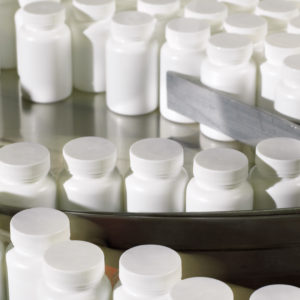 According to the lawsuit, Cowles began using over-the-counter Zantac in 2010, taking 150 mg per day through 2019. As a result of exposure to NDMA produced by ranitidine, Cowles indicates that he was diagnosed with bladder cancer in 2018, and required at least three surgical procedures. As a result of the injury, he also has to undergo continuing medical monitoring in the future.
Boehringer Ingelheim, Sanofi US Services, Inc., Chattem. Inc., and GlaxoSmithKline, LLC. are named as defendants in the lawsuit, which claims they withheld information about the potential link between Zantac and cancer from consumers, regulators and the U.S. medical community.
Zantac has been marketed for decades as a safe and effective treatment for heartburn, without any warnings that users may be exposed to a cancer risk. However, after independent researchers discovered the problems late last year, Zantac recalls have been issued for most versions of the drug.
The case joins a growing number of similar Zantac lawsuits filed throughout the U.S. court system, alleging that long-term users developed stomach cancer, esophageal cancer, breast cancer, kidney cancer and other injuries.
NDMA used to be a chemical byproduct of making rocket fuel in the early 1990s. However, today, its only use is to cause cancer in animals as part of laboratory experiments.
As Zantac recall lawyers continue to review and file claims in the coming weeks and months, it is expected that tens of thousands of claims will be filed by individuals throughout the U.S.
To deal with the increasing complaints being filed throughout the federal court system, the U.S. Judicial Panel on Multidistrict Litigation recently ordered all Zantac claims be centralized and consolidated in the U.S. District Court for the Southern District of Florida, where the litigation will be overseen by U.S. District Judge Robin L. Rosenberg during coordinated discovery and pretrial proceedings.
"*" indicates required fields