Drug Makers Challenge Expert Testimony Linking Zantac to Cancer Risk
June 24, 2022
By: Irvin Jackson
GlaxoSmithKline, Boehringer Ingelheim, Pfizer and Sanofi are asking the U.S. District Judge presiding over all Zantac lawsuits to exclude key expert witnesses that plaintiffs plan to use to explain to juries how the recalled heartburn drug causes bladder cancer, pancreatic cancer, liver cancer, stomach cancer and esophageal cancer.
There are currently more than 100,000 individuals nationwide pursuing claims against the brand-name manufacturers of Zantac, as well as various other manufacturers, distributors and retailers involved in the sale of the ranitidine-based heartburn drugs, each raising similar allegations that the active ingredients converts to a known human carcinogen during storage or as it passes through the body.
The litigation emerged after Zantac recall was issued in April 2020, and a small group of representative cases are currently being prepared for a series of early trial dates that will be used to gauge how juries are likely to respond to certain evidence and testimony that will be repeated throughout the litigation.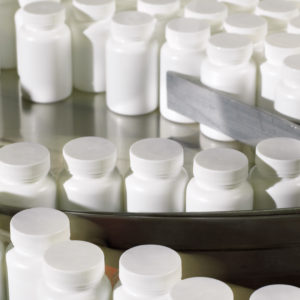 Given common questions of fact and law raised in the litigation, all Zantac cancer cases brought throughout the federal court system are centralized before U.S. District Judge Robin L. Rosenberg in the Southern District of Florida, who is presiding over coordinated discovery and pretrial proceedings.
Zantac Daubert Hearings
Judge Rosenberg has previously scheduled Zantac Daubert hearings for September 2022, at which time the Court will determine whether expert testimony presented by each side is sufficiently reliable to be used at trial.
This week, the drug makers filed a series of motions seeking to exclude plaintiffs' general causation experts under the standard of evidence required by the U.S. Supreme Court in Daubert v. Merrell Dow Pharmaceuticals, and asking the court to enter summary judgment dismissing the litigation.
"Together, Defendants' motions seek to exclude all of Plaintiffs' experts' general causation opinions as unreliable and otherwise inadmissible under Federal Rules," according to a roadmap brief (PDF) filed on June 23.
Excluding the general causation experts would essentially leave plaintiffs without the ability to pursue a case because they could no longer scientifically demonstrate to a jury that Zantac could cause cancer. This would leave the case open for a summary judgment ruling in favor of defendants and leading to the lawsuits being dismissed.
"Without admissible expert testimony on general causation, Plaintiffs cannot establish this essential element of their claims," the defendants' brief states. "MDL courts have routinely granted summary judgment in other pharmaceutical product liability litigations where, as here, plaintiffs have failed to proffer admissible expert testimony on the threshold issue of causation."
An attempt to disqualify plaintiffs' expert witnesses is a common tactic used in mass litigation, and plaintiffs have not yet responded to the motion, or failed their own requests to exclude testimony from defense experts.
Zantac Cancer Risks
Public concerns about the link between Zantac and cancer first emerged in September 2019, when an online pharmacy discovered that each pill may expose users to high levels of NDMA, which is a known carcinogen often used to cause cancer in laboratory animals.
While the FDA has found that the daily safe limit for NDMA exposure in pharmaceutical drugs is only 96 nanograms (ng), pills tested by the independent pharmacy found that users may be exposed to more than 3 million nanograms from each Zantac pill.
Investigations have confirmed the problems were not caused by contamination or changes in the manufacturing process, but appear to be part of the inherent molecular structure of the active pharmaceutical ingredient in Zantac, ranitidine.
Plaintiffs allege the manufacturers of Zantac knew or should have known about these problems for decades, yet aggressively marketed and sold brand-name prescription, generic and over-the-counter versions of Zantac for years, without warning users that it may NDMA may may develop as the pills sit in storage or travel through the body, increasing the long-term risk of cancer from Zantac.
Following the Daubert hearings, it is expected that the Court will hold a series of early bellwether trials in the Zantac litigation, which may have a significant impact on any negotiations to resolve claims.
Following coordinated pretrial proceedings before Judge Rosenberg, if the parties fail to reach Zantac settlements or another resolution for the claims, thousands of individual cases may end up remanded back to U.S. District Courts nationwide for individual trial dates in the coming years.
"*" indicates required fields