Court To Evaluate Expert Testimony Linking Side Effects Zantac and Cancer Next Week
September 16, 2022
By: Irvin Jackson
A series of Daubert hearings will be held next week before the U.S. District Judge presiding over all federal Zantac lawsuits, to evaluate whether proposed expert witnesses will be allowed to testify at trial about the link between contaminants in the recalled heartburn drug and specific types of cancer.
Zantac (ranitidine) was used by millions of Americans for treatment of heartburn and acid reflux, before it was recalled from the market in late 2019, following a discovery that the active pharmaceutical ingredient is inherently unstable, and produces high levels of the chemical byproduct N-Nitrosodimethylamine (NDMA), which is a potent human carcinogen.
GlaxoSmithKline, Boehringer Ingelheim, Pfizer, Sanofi and various other manufacturers, distributors and retailers involved in the sale of brand name Zantac or generic ranitidine pills now face more than 100,000 product liability claims brought by former users who allege Zantac caused cancer as NDMA moved through the body, following years of exposure.
Given common questions of fact and law raised in the litigation, all Zantac cases brought throughout the federal court system are centralized before U.S. District Judge Robin L. Rosenberg in the Southern District of Florida, who is presiding over coordinated discovery and pretrial proceedings, including a series of early "bellwether" trials that are designed to help the parties gauge how juries are likely to respond to certain evidence and testimony that will be repeated throughout the claims.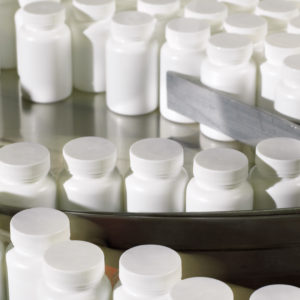 As part of that process, both sides have proposed expert witnesses who will testify about the link between Zantac and cancer, as well as other scientific issues in the cases.
Earlier this year, a decision was made by leadership attorneys involved in the Zantac MDL to only move forward with five specific types of cancer linked to NDMA, bladder cancer, esophageal cancer, gastric cancer, liver cancer and pancreatic cancer.
Named for a U.S. Supreme Court decision that established the standards for admissibility of expert testimony in the federal court system, Daubert v. Merrell Dow Pharmaceuticals, Inc., the hearings are intended to allow the Judge to act as a "gatekeeper" to weigh whether the opinions are sufficiently sound and reliable. If the defendants are able to convince the court to exclude expert testimony proposed by the plaintiffs, it may leave former users unable to establish that their cancer was caused by Zantac. Similarly, if the Court excludes defense experts, it could prevent the drug makers from challenging key elements of the plaintiffs' claims.
According to a joint motion (PDF) filed on September 12, the Zantac Daubert hearings will be held on September 21 and 22, with additional hearings set for September 30.
Zantac Cancer Risks
Public concerns about the link between Zantac and cancer first emerged in September 2019, when an online pharmacy discovered that each pill may expose users to high levels of NDMA, which is a known carcinogen often used to cause cancer in laboratory animals.
While the FDA has found that the daily safe limit for NDMA exposure in pharmaceutical drugs is only 96 nanograms (NG), pills tested by the independent pharmacy found that users may be exposed to more than 3 million nanograms from each Zantac pill.
Investigations have confirmed the problems were not caused by contamination or changes in the manufacturing process, but appear to be part of the inherent molecular structure of the active pharmaceutical ingredient in Zantac, ranitidine.
Plaintiffs allege the manufacturers of Zantac knew or should have known about these problems for decades, yet aggressively marketed and sold brand-name prescription, generic and over-the-counter versions of Zantac for years, without warning users that it may NDMA may may develop as the pills sit in storage or travel through the body, increasing the long-term risk of cancer from Zantac.
September 2022 Zantac Lawsuit Update
As the parties head into the Zantac Daubert hearings next week, the outcome may have a profound impact on the litigation pending in the federal court system, where most of the U.S. litigation is based. However, thousands of lawsuits over the link between Zantac and cancer have also been filed in various different state courts, which will not be impacted by the federal decision.
Early in the litigation, to help manage the rapidly growing number of cases being filed, a Zantac registry was established in the MDL, allowing individuals to register their claims and provide certain information about the type of cancer caused by Zantac, to preserve the statute of limitations without filing a lawsuit.
This month, Judge Rosenberg issued a court order (PDF) granting a request by the drug makers to finalize and close the registry on September 14, three years after the earliest warnings that linked Zantac with NDMA exposure.
After this September 2022 update, Zantac lawsuits must be filed in state or federal court prior to the expiration of individual statute of limitations dates that apply to each claim.
Zantac Cancer Settlements May Be Available
Were you or a loved one diagnosed with bladder cancer, esophageal cancer, gastric cancer, liver cancer and pancreatic cancer from Zantac?
CONTACT A LAWYER
"*" indicates required fields