Zantac NDMA Levels Caused By Degradation of the Ranitidine Molecule: Study
December 18, 2020
By: Irvin Jackson
Following widespread Zantac recalls issued due to cancer-causing chemicals found in the popular heartburn drug, new research suggests the problems are caused by the degradation of the active pharmaceutical ingredient ranitidine.
In findings published this month in the medical journal Organic Process Research & Development, U.K. researchers working with the drug maker GlaxoSmithKline discovered that the toxic chemical N-nitrosodimethylamine (NDMA) comes from the slow breakdown of the ranitidine molecule found in the heartburn pills.
Zantac and other generic ranitidine drugs have been used by millions of Americans for years to prevent and relieve heartburn. However, all versions of the medication were pulled from the market after it was discovered that pills commonly contained extremely high and dangerous levels of NDMA, which is a potent human carcinogen.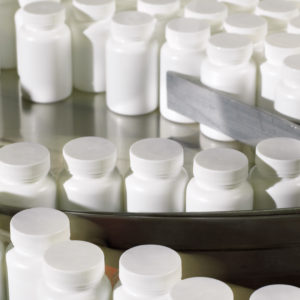 The problems were first identified by researchers at the independent pharmacy Valisure, which began testing all medications for NDMA after the chemical resulted in widespread recalls for valsartan, irbesartan, losartan and other widely used generic blood pressure drugs. However, unlike those recalls, where NDMA was created as a byproduct of changes in the generic drug making process, Valisure determined that Zantac problems involved the active ingredient ranitidine converting to NDMA over time when introduced to high heat during storage, or even as it is digested inside the human body.
In January 2020, a report published by another independent laboratory, Emery Pharma, found that levels of NDMA rose in Zantac following several days of exposure to high heat.
In this latest study, researchers working with GlaxoSmithKline conducted a root cause analysis, which linked rising levels of NDMA to degrading ranitidine hydrochloride molecules. It also appears to confirm that heat, such as that caused by the human body's digestive processes, add to the molecule's transformation into the toxic chemical. They also determined impurities did not play a factor in Zantac NDMA contamination.
"Analysis using suitably isotopically labeled ranitidine hydrochloride confirmed the formation of NDMA solely from an intermolecular reaction of ranitidine hydrochloride without involvement of impurities," the researchers determined. "Factors that influence the rate of degradation include heat, humidity, and the crystal morphology of ranitidine hydrochloride with the material exhibiting a columnar habit showing a slower rate of degradation."
The findings come as a growing number of former users are now pursuing Zantac lawsuits against makers of various ranitidine-containing drugs, indicating that years of exposure to NDMA in the pills caused the development of breast cancer, kidney cancer, stomach cancer, testicular cancer and other injuries as the chemical passed through their body.
Given common questions of fact and law raised in complaints filed in U.S. District Courts nationwide, a federal multidistrict litigation (MDL) was established earlier this year, centralizing all claims pending throughout the federal court system before U.S. District Judge Robin L. Rosenberg is presiding over the coordinated discovery and pretrial proceedings.
There are currently hundreds of lawsuits included in the litigation, with tens of thousands of additional cases registered on a census established by the court to allow the parties to gauge the size an scope of the litigation as Zantac cancer lawyers continue to review claims for individuals nationwide.
It is expected that the litigation may become one of the largest active mass tort proceedings involving a pharmaceutical medication before the first cases reach trial.
Frank

December 22, 2020 at 2:34 am

Dealing with BARRETTS,SEVERE GERD,NOW CANCERS ALSO

Tabitha

December 18, 2020 at 11:42 pm

I used zantax and had brain cancer.
"*" indicates required fields