FDA Studies Question Whether Zantac Converts into Cancer-Causing Chemical In Human Body
July 01, 2021
By: Irvin Jackson
The findings of two small FDA studies raise questions about the circumstances which cause recalled Zantac pills to convert into a cancer-causing chemical, which led to the heartburn drug being removed from the market in early 2020.
Zantac and other generic ranitidine drugs have been used by millions of Americans for years to prevent and relieve heartburn. However, the FDA announced a Zantac recall after it was discovered the pills commonly contained extremely high and dangerous levels of N-nitrosodimethylamine (NDMA), which is a potent human carcinogen.
The problems were first identified by researchers at the independent pharmacy Valisure, which began testing all medications for NDMA after the chemical resulted in widespread recalls for valsartan, irbesartan, losartan and other widely used generic blood pressure drugs. However, unlike those recalls, where NDMA was created as a byproduct of changes in the generic drug making process, Valisure determined the Zantac problems involved the active ingredient ranitidine converting to NDMA over time when introduced to high heat during storage, or even as it is digested inside the human body.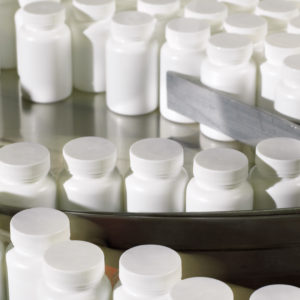 Two new studies were published this week in the Journal of the American Medical Association (JAMA), which raise questions about whether Zantac converts to NDMA inside the body, at least among younger and otherwise healthy individuals. However, the research was very limited and critics point out it does not reproduce how the drug likely responds as it passes through the body of typical Zantac users.
In one study, FDA researchers conducted a randomized, double-blind, placebo-controlled clinical trial involving 18 healthy participants, which began in June 2020 and lasted for about a month. Participants were given one to four treatments involving 300 mg of Zantac, or a placebo, as well as a meat diet of either cured or non-cured meats.
Researchers then checked the subjects' urine within 24 hours of a treatment, and indicate that there was no statistically significant difference in the levels of NDMA among those given Zantac, compared to those given a placebo. The only time a higher amount of NDMA was detected was among those given the cured meats diet, which naturally contains the substance.
"In this trial that included 18 healthy participants, oral ranitidine (300 mg), compared with placebo, did not significantly increase 24-hour urinary excretion of NDMA when participants consumed noncured-meats or cured-meats diets," the researchers concluded. "The findings do not support that ranitidine is converted to NDMA in a general, healthy population."
The researchers said inclusion of the cured meats and the detection of higher levels of NDMA was used to prove the test was sensitive enough to detect potential increases in NDMA levels caused by Zantac.
In the other study, researchers conducted an in vitro analysis of NDMA formation in simulated gastrointestinal conditions, trying to duplicate the process which reportedly turns Zantac into NDMA in the gut.
The researchers added a 150 mg Zantac tablet to a simulated gastric fluid, and found that ranitidine did not convert into NDMA within normal gastric fluid parameters. They determined nitrate concentrations had to be 50 times greater than the upper range found in normal gastric nitrate concentrations before it converted into NDMA.
Zantac Cancer Lawsuits
It is unclear what impact, if any, these limited and small studies will have on more than 70,000 pending Zantac lawsuits, which are currently being pursued by former users of the recalled heartburn drug diagnosed with cancer. Plaintiffs allege they were exposed to dangerous levels of NDMA found in nearly all tested versions of Zantac, which could have occurred as the drug passed through the body or during transportation and storage before it arrived on store shelves.
Given common questions of fact and law raised in complaints filed in U.S. District Courts nationwide, a federal multidistrict litigation (MDL) was established last year, centralizing all claims before U.S. District Judge Robin L. Rosenberg, who is presiding over the coordinated discovery and pretrial proceedings.
As Zantac cancer lawyers continue to review claims for individuals nationwide in the coming months and years, it is widely expected that tens of thousands of claims will be involved in the litigation, which may become one of the largest active mass tort proceedings involving a pharmaceutical medication.
Recently, officials with Sanofi told investors they would reintroduce Zantac to the market, but with a different active ingredient, famotidine, which is used in the heartburn drug Pepcid. This new Zantac 360 was released on the U.S. market this month in two different strengths: a 10 mg famotidine "Original Strength" version, and a 20 mg "Maximum Strength" version. However, there is no expectation that ranitidine previously used in Zantac pills will ever return to the market, given the health risks it appears to pose to users.
"*" indicates required fields