Motion Filed to Centralize All Zantac Recall Lawsuits Filed Throughout Federal Court System
November 05, 2019
By: Irvin Jackson
As a growing number of Zantac lawsuits continue to be filed against manufacturers who distributed recalled versions of the popular heartburn drug, a group of plaintiffs are asking a panel of federal judges to consolidate and centralize the cases before one U.S. District Judge for coordinated pretrial proceedings.
In September, a citizen's petition was filed with the FDA calling for a Zantac recall, after it was discovered that ranitidine contained in the medication may convert to high levels of the cancer-causing chemical N-Nitrosodimethylamine (NDMA).
Since then, federal investigators have confirmed that ranitidine pills distributed by a number of different manufacturers of Zantac and generic equivalents contain the cancer-causing agent, resulting in a series of ongoing recalls that have largely removed Zantac from stores nationwide.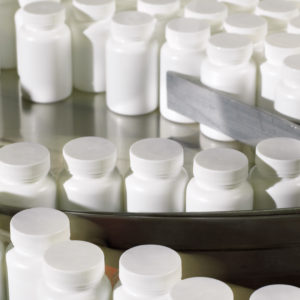 NDMA in Zantac has been linked to reports of various cancers that may develop along the digestive tract, including stomach cancer, bladder cancer, small intestine cancer, colorectal cancer, esophageal cancer and liver cancer.
Drug makers now face a number of product liability lawsuits and Zantac class action claims, each raising similar allegations the manufacturers knew or should have known about the potential cancer risks, yet sold the medications for years without adequate warnings for consumers or the medical community.
On November 4, six plaintiffs filed a motion to transfer (PDF) with the U.S. Judicial Panel on Multidistrict Litigation, seeking to centralize the growing litigation before one judge in the U.S. District Court for the District of New Jersey.
The motion compares the Zantac litigation to the recent valsartan recall lawsuits, involving hundreds of product liability and class action claims already centralized in New Jersey following the discovery last year that multiple versions of the generic blood pressure drug was distributed with NDMA and other carcinogens. However, Zantac cancer lawyers anticipate this litigation will be massive, given the widespread use of Zantac since the early 1980s.
"This litigation will almost certainly dwarf the Valsartan litigation because of the ubiquity of Zantac and because the NDMA in Zantac is not an impurity that only recently made its way into the drug through shoddy manufacturing but is instead inherent to the drug's molecular structure," the motion states. "Thus, over the more than 30 years that Zantac has been sold in the United States, every one of the millions of the drug's consumers has been exposed to dangerous levels of NDMA and many thousands of those consumers have contracted cancer as a result."
The motion indicates that centralizing the Zantac cases before one judge would promote efficiency, prevent duplicate discovery and help avoid conflicting rulings from different judges.
Zantac (ranitidine) was originally a GlaxoSmithKline drug, first approved in 1983. It has been widely used by millions of Americans for treatment of heartburn and acid reflux, and ownership of the brand name has changed hands several times. It is currently owned by Sanofi, however, Boehringer Ingelheim, Sandoz, Pfizer and many other companies have manufactured their own brand-name or generic versions.
While drug makers and federal regulators indicate they are continuing to investigate Zantac NDMA contamination, many consumers are now questioning whether they may have avoided a cancer diagnosis if other available alternative treatments for heartburn had been used.
If the cases are centralized before one judge for coordinated discovery and pretrial proceedings, it is likely that a small group of cases will be prepared for early "bellwether" trials to help gauge how juries may respond to certain evidence and expert testimony that will be repeated throughout the litigation. While the outcome of such early trials will not be binding in other cases, they may help the parties reach Zantac settlements, avoiding the need for potentially hundreds or thousands of individual trials in courts throughout the U.S.
"*" indicates required fields