Zantac Side Effects Resulted in Esophageal Cancer, Lawsuit Claims
June 23, 2020
By: Irvin Jackson
According to allegations raised in a recently filed product liability lawsuit, side effects of Zantac led to the development of esophageal cancer, due to high levels of a cancer-causing chemical produced by the recalled heartburn drug.
The complaint (PDF) was filed by Jerry Bentley in Connecticut Superior Court on June 8, indicating that the drug maker Boehringer Ingelheim knew or should have known that Zantac produces high quantities of the chemical byproduct N-Nitrosodimethylamine (NDMA), which the World Health Organization has described as "clearly carcinogenic."
According to the lawsuit, Bentley began using Zantac in 2000, and continued to use the heartburn medication through 2018. The complaint indicates that ranitidine contained in Zantac is inherently unstable and generated unsafe levels of NDMA, which he claims caused his esophageal cancer diagnosis.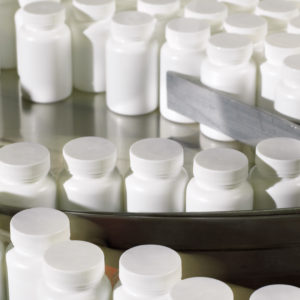 Zantac has been widely available as both a prescription and over-the-counter treatment for heartburn and acid reflux for decades. However, after it was discovered late last year that ranitidine may convert to NDMA when stored at high temperatures or inside the body, drug makers recalled most versions of Zantac from the market.
While FDA standards have established that maximum daily exposure to NDMA should be only 96 nanograms, testing has found that some 150 mg Zantac OTC pills contain more than 3 million nanograms of NDMA. Exposure to the known human carcinogen has been linked to reports of esophageal cancer, breast cancer, kidney cancer and other cancers, raising widespread concerns among long-term users of Zantac.
Bentley's lawsuit claims the cancer risk has been there since Zantac was first introduced.
"Since its launch in 1983, every manufacturer of prescription and over-the-counter Zantac has aggressively pushed a poisonous pill into the stream of commerce, while known that, when ingested, every single tablet (or every single dose) of Zantac, produces levels of NDMA in amounts that exceed the U.S. Food and Drug Administration's permissible daily limits for the carcinogen by thousands of times," the lawsuit states. "As if the formation of NDMA in the body from Zantac use isn't bad enough, once it is present in the body, NDMA further metabolizes into other known carcinogens such as formaldehyde."
The case joins hundreds of other Zantac lawsuits filed in recent months, each claiming that exposure to NDMA in Zantac caused cancer among long-term users. However, as Zantac lawyers continue to review and file claims in the coming weeks and months, it is expected that the size and scope of the litigation will to continue to increase nationwide.
"*" indicates required fields