Zantac Lawsuit Filed Over Stomach and Esophageal Cancer Diagnosis
September 09, 2020
By: Irvin Jackson
Following regular use of Zantac for more than twenty years, including both prescription and over-the-counter (OTC) versions, a Missouri man indicates he developed stomach cancer and esophageal cancer, which were allegedly caused by high levels of a carcinogenic byproduct released by the active ingredient in the recalled heartburn drug.
George White filed the complaint (PDF) in the U.S. District Court for the Eastern District of Missouri on August 26, presenting claims against various manufacturers of the ranitidine-based medication, including Boehringer Ingelheim, Sanofi, Sanofi-Aventis and Chattem, Inc.
According to the lawsuit, Zantac (rantidine) converts to high levels of N-Nitrosodimethylamine (NDMA) by reacting with itself, meaning every dosage and formulation of the widely used heartburn drug exposes users to the cancer-causing chemical.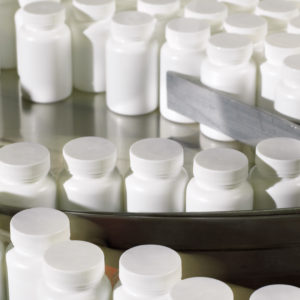 Zantac (ranitidine) has been marketed for decades as a safe and effective treatment for heartburn, without any warnings that users may be exposed to a cancer risk. However, after independent researchers discovered the problems late last year, Zantac recalls have been issued for most versions of the drug.
The case joins a growing number of similar Zantac lawsuits filed throughout the U.S. court system, alleging that long-term users developed stomach cancer, esophageal cancer, breast cancer, kidney cancer and other injuries.
NDMA used to be a chemical byproduct of making rocket fuel in the early 1990s. However, today, its only use is to cause cancer in animals as part of laboratory experiments.
White claims the manufacturers knew or should have known about the presence of NDMA for decades, but failed to either conduct adequate testing or provide sufficient label warnings about the risks.
"This was not done by accident or through some justifiable negligence. Rather, Defendants knew that they could turn a profit by convincing consumers that Zantac was harmless to humans and that full disclosure of the true risks of Zantac would limit the amount of money Defendants would make selling Zantac," White's lawsuit notes. "Defendants' objective was accomplished not only through misleading labels, but through a comprehensive scheme of selective misleading research and testing, false advertising and deceptive omissions as more fully alleged throughout this Complaint."
As Zantac recall lawyers continue to review and file claims in the coming weeks and months, it is expected that tens of thousands of claims will be filed by individuals throughout the U.S.
To deal with the increasing complaints being filed throughout the federal court system, the U.S. Judicial Panel on Multidistrict Litigation recently ordered all Zantac claims be centralized and consolidated in the U.S. District Court for the Southern District of Florida, where the litigation will be overseen by U.S. District Judge Robin L. Rosenberg during coordinated discovery and pretrial proceedings.
"*" indicates required fields