Roundup Cancer Claims More Than Doubled In Just Three Months To Nearly 43,000: Bayer
October 31, 2019
By: Austin Kirk
In just three months, the number of Roundup lawsuits filed against Bayer and it's Monsanto unit have doubled, with a 43,000 claims now being pursued by individuals diagnosed with non-Hodgkins lymphoma or other forms of cancer, according to a recent filing.
In a conference call to reporters this week about the company's third-quarter earnings, Bayer officials announced that there are now 42,700 product liability lawsuits pending in state and federal courts, each with similar allegations that long-term exposure to Monsanto's popular weed killer is linked to an increased risk of non-Hodgkin's lymphoma and similar forms of cancer.
Earlier this year, Bayer indicated that there were about 18,000 lawsuits filed nationwide. However, those numbers have skyrocketed after the company's Monsanto subsidiary was hit with massive damage awards in the first three cases to go before juries, and there now appears to be no clear indication that Bayer has a strategy in place to limit the number of Roundup claims.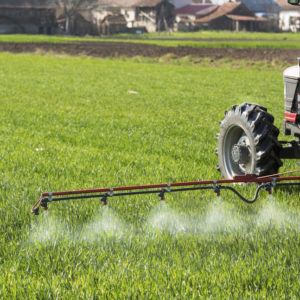 The three-month surge started about the time that a federal judge upheld the verdict in a case filed by a California couple, who were both diagnosed with non-Hodgkin's lymphoma following years of Roundup exposure.
The jury initially awarded the couple $2 billion. While Monsanto sought to have the verdict thrown out, the state court judge who presided over the trial indicated that $87 million of that verdict should be paid by the manufacturer of the controversial weedkiller.
The two prior cases ended with a $289 million verdict in California state court in August 2018, which was subsequently reduced to $78 million, and an $80 million verdict in the federal court system in March 2019, which was reduced to $25 million by the trial judge.
The trial losses and increased awareness among consumers about the link between Roundup and non-Hodgkins lymphoma has clearly played a role in the surge in claims, as individuals diagnosed in recent years now realize that Monsanto has provided false and misleading information about the safety of the weedkiller.
Bayer is currently engaged in a court-ordered mediation process designed to explore a potential Roundup settlement or resolution for the litigation, which would avoid the need for additional claims to go before juries nationwide.
"*" indicates required fields