Antibiotic Awareness Week To Emphasis Appropriate Prescribing Practices
November 13, 2017
By: Martha Garcia
This week, federal health officials are promoting "Antibiotic Awareness Week", as part of a a continuing effort to promote conservative use of antibiotics, which are widely overused in the U.S., which is contributing to the emergence of antibiotic-resistant strains of bacteria, known as "superbugs". 
Antibiotic Awareness Week runs from November 13–19, and is an annual campaign designed to highlight the importance of responsible antibiotic prescribing and use. This year's campaign and focus were outlined in the November 10 issue of the U.S. Centers for Disease Control and Prevention's (CDC) Morbidity and Mortality Weekly Report (MMWR).
Antibiotic resistant bacteria has come to the forefront of media attention recently, as more and more "superbug" outbreaks have emerged nationwide, which are extremely difficult to treat and may result in life-threatening injuries.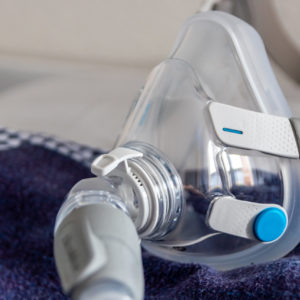 Did You Know?
Millions of Philips CPAP Machines Recalled
Philips DreamStation, CPAP and BiPAP machines sold in recent years may pose a risk of cancer, lung damage and other injuries.
Learn More
Researchers indicate that antibiotic-resistant E. Coli was detected in the U.S. for the first time in 2016, and more strains of gonorrhea have become untreatable with common antibiotics.
According to research published in 2013, a deadly antibiotic resistant infection known as CRE is increasingly being seen in hospitals across the U.S. Yet another study, published this year, indicates CRE infections are often spread between hospital patients undetected, since the infection often has no symptoms initially.
Researchers warn that unless drastic measures are taken, more than 10 million people will die each year from antibiotic-resistant bacteria infection-related deaths by the year 2050.
This year's Antibiotic Awareness Week campaign coincides with the release of the CDC's updated educational initiative "Be Antibiotics Aware: Smart use, Best Care."
The initiative emphasizes engagement by health care professionals, advocacy groups, for-profit companies, state and local health departments, professional societies, the general public, and the media to improve antibiotic prescribing and use across all health care settings.
This year's campaign also coincides with the World Health Organizations' (WHO) World Antibiotic Awareness Week and European Antibiotic Awareness Day on November 18.
New research indicates following the emergence of recent superbugs, the number of antibiotic prescriptions issued in the U.S. has declined by nearly 10%. However, amid increasing warnings of antibiotic resistance, the amount of prescriptions given in hospital settings has not changed in recent years.
More than 2 million people are infected with antibiotic resistant bacteria every year in the U.S. Roughly 23,000 of those people will die, as a result. Yet, the number of people affected can be greatly reduced by simple prescription interventions, such as doctor peer comparisons, to reduce prescribing.
The annual campaign focuses on helping healthcare professionals improve the way they prescribe antibiotics, as well as offering patient education concerning how patients take antibiotics.
While antibiotics save lives and are an asset when the benefits outweigh the risks, the CDC warned that antibiotic resistance is one of the most urgent threats to public health today.
"*" indicates required fields