Completing Antibiotic Course May Not Be Best Advice, According to Analysis
July 28, 2017
By: Martha Garcia
Doctors commonly recommend that patients take the entire course of antibiotics prescribed, even if they are already feeling better. However, a new analysis suggests that advice should be reconsidered, in light of increasing health concerns over the emergence of antibiotic resistance bacteria. 
In a report published this week in the medical journal The BMJ, a group of researchers from the United Kingdom recommend that new antibiotic advice be explored.
The recommendations for patients to complete their antibiotic course is based on the theory that they may not completely fight off the infection if they stop taking the drug early, allowing "leftover" bacteria to cause illness. However, the practice may be contributing to the spread of antibiotic resistance strains of bacteria, which are increasingly difficult to treat and pose a major health threat.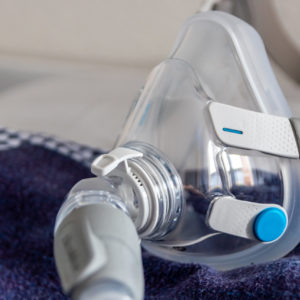 Did You Know?
Millions of Philips CPAP Machines Recalled
Philips DreamStation, CPAP and BiPAP machines sold in recent years may pose a risk of cancer, lung damage and other injuries.
Learn More
Recent reports have suggested that 1 in 7 hospital infections now antibiotic resistant, and the World Health Organization (WHO) has warned antibiotic resistance is a global threat to human health, with the potential to kill 10 million people each year by the year 2050.
The authors of the new study warn that completely finishing a prescription of antibiotics may be an outdated approach, and instead may contribute to the growth of antibiotic resistant bacteria. Authors emphasized reducing unnecessary antibiotic use was vital to fighting antibiotic resistance.
In their analysis, the researchers highlight a case from 1941, when a patient took a very low dose of antibiotics for four days and became sick again after he stopped taking antibiotics.
Researchers said this helped to engrain the idea that prolonged antibiotic therapy is needed to avoid "treatment failure." However, they claim no studies have ever been conducted to determine if this is actually the case.
"The idea that stopping antibiotic treatment early encourages antibiotic resistance is not supported by evidence, while taking antibiotics for longer than necessary increases the risk of resistance," the study authors wrote.
The researchers point to an analysis revealing shorter courses of antibiotics worked as well as standard courses of antibiotic treatment. A typical course of antibiotics lasts 7 to 14 days. The analysis focused on six of seven studies comparing shorter courses to longer courses. In only one study, a longer 10 day course was optimal to treat bacterial ear infections, compared to a five day course.
The U.S. Centers for Disease Control and Prevention (CDC) and Public Health England recently replaced the "complete the course" recommendation with recommendations advocating patients take antibiotics "exactly as prescribed" by their doctor, as antibiotic overuse has contributed to the emergence of antibiotic resistant bacteria not seen before.
WHO recently warned that many strains of gonorrhea have become nearly untreatable with antibiotics. Similarly, the CDC pointed to the spread of deadly antibiotic resistant yeast infections throughout the U.S. Nearly 60 percent of patients who contracted the infection died.
Despite the recent concerns regarding the emergence of "superbugs" among once easily treatable infections, research indicates U.S. hospitals have not changed how they prescribe antibiotics.
Authors of the new study recommend that a "stop when you feel better" approach should be explored. However, more research should be conducted before the approach is implemented. There simply is not enough data to indicate how long antibiotics should be prescribed.
Furthermore, the "stop when you feel better" approach should not be applied to all infections, they said. Some may require more aggressive approaches.
Despite their new recommendations, study authors said they are not advocating for a "stop when you feel like it" approach, neither are they suggesting patients should ignore their doctors' medical recommendations.
"*" indicates required fields