Apartment Carbon Monoxide Detectors Required in California
January 15, 2013
By: Irvin Jackson
A California law went into effect earlier this month, requiring all apartment buildings and other multi-family dwellings to have a carbon monoxide detectors installed. 
The California carbon monoxide detector law, which was added to the state's building code in 2010, gave apartment landlords and condo owners until January 1, 2013 to install alarms that detect the presence of carbon monoxide, an odorless and colorless gas that is a leading cause of poisoning deaths in the United States. California homes have required detectors since July 2011.
The law is similar to one that went into effect in Washington state this month as well.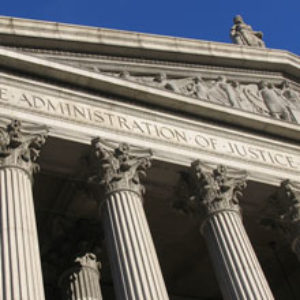 The alarms must be installed outside of each separate sleeping area and on every floor. It applies to any dwelling, hotel, motel or other living space that contains a fossil-fuel burning heater, appliance, fireplace or attached garage. The type of detector must be approved by the fire marshal, and fire fighters can check dwellings for detectors when responding to calls.
States are increasing requirements regarding carbon monoxide detectors, requiring them in more and more residences, both rented and owned.
Last month in Atlanta, about 50 people, including 40 children, were treated for carbon monoxide poisoning after the deadly gas filled an elementary school. Neither the city nor the state had required the schools to have carbon monoxide detectors, and it was only the fact that teachers noticed a lot of children getting ill at the same time that averted a potential tragedy.
Carbon monoxide is a significantly toxic gas that lacks any sort of irritating factor, which makes it difficult to detect.
According to the U.S. Centers for Disease Control and Prevention, carbon monoxide poisoning kills about 500 people in the U.S. annually, and is linked to about 15,000 emergency room visits. In many cases, the injuries or deaths could have been prevented by the use of carbon monoxide detectors and proper maintenance on heating systems and generators, leading to the possibility of carbon monoxide lawsuits.
"*" indicates required fields