Aspertame Link to Cancer Rejected by FDA, as World Health Org Labels Sweetener a Possible Carcinogen
July 17, 2023
By: Irvin Jackson
Amid growing concerns about the side effects of artificial sweeteners commonly used in a number of products, the World Health Organization (WHO) has officially declared that aspartame is a "possible carcinogen". However, U.S. food regulators immediately noted that they disagree with that assessment.
WHO issued the long-anticipated assessment of the aspartame link to cancer last week, confirming that the organization believes the sweetener may be carcinogenic to humans, even though the risk is low.
The decision is reportedly based on a comprehensive review of scientific research conducted by the International Agency for Research on Cancer (IARC), the WHO's cancer research division.
Food industry executives have immediately criticized the decision to link aspertame to cancer, indicating that it is generally safe to ingest in limited amounts found in consumer products. However, various studies have highlighted the connection between aspartame and cancer, even at low consumption levels.
The food industry has long marketed artificial sweeteners like aspartame as not only safe, but also beneficial for health goals like weight loss. But the WHO recently determined that using artificial sweeteners for long term weight loss is ineffective for most people. The group recommended natural sugar intake reduction for slimming, instead of using artificial sweeteners linked to increased risk of heart disease, diabetes, and high blood pressure, in addition to cancer.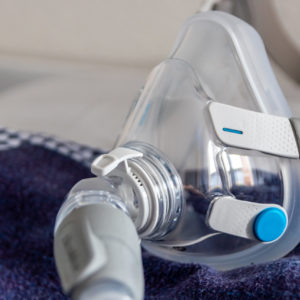 Did You Know?
Millions of Philips CPAP Machines Recalled
Philips DreamStation, CPAP and BiPAP machines sold in recent years may pose a risk of cancer, lung damage and other injuries.
Learn More
FDA Challenges WHO Aspartame Cancer Label
In its assessment, the WHO's Joint Expert Committee on Food Additives (JECFA) determined that there is no reason to change the previously established acceptable daily intake (ADI) of aspartame from its current 0-40 mg per kilogram of body weight. As an example, it would take consuming nine to 14 cans of diet soda sweetened with aspartame to exceed that limit. However, the decision to classify aspartame as a possible carcinogen is still receiving pushback.
In a statement issued on July 14, the U.S. Food and Drug Administration (FDA) indicates that it disagrees with WHO's findings, noting that aspartame is one of the most studied food additives in the human food sully, and that it's scientists do not think there are safety concerns when aspartame is used as approved.
"The FDA disagrees with IARC's conclusion that these studies support classifying aspartame as a possible carcinogen to humans. FDA scientists reviewed the scientific information included in IARC's review in 2021 when it was first made available and identified significant shortcomings in the studies on which IARC relied," the FDA statement determines. "We note that JECFA did not raise safety concerns for aspartame under the current levels of use and did not change the Acceptable Daily Intake."
Artificial Sweetener Side Effects
Health concerns over the widespread use of artificial sweeteners have spiked over the past year, following a number of studies that suggest side effects may damage DNA, increase the risk of cancer, heart disease or other health conditions.
In late May, a study published in the Journal of Toxicology and Environmental Health warned that the artificial sweetener Splenda (sucralose-6-acetate) could be linked to an increased risk of DNA damage, which could lead to serious side effects, including cancer and several other diseases.
Genotoxic testing and micronucleus testing both indicated sucralose damages the genes in the body. The research also concluded it is clastogenic, which means it leads to breaks in the DNA strand.
A study published in the journal PLOS Medicine in 2022 also concluded consuming artificial sweeteners like Splenda, Equal, and Sweet One increases a person's risk of cancer by 13 to 22%, particularly breast cancer, prostate cancer, and obesity-related cancers.
Intestinal permeability can also heighten inflammation and lead to bloating, cramps, Crohn's disease, and other gastrointestinal conditions.
In addition, new researcher published earlier this month suggests that widely used artificial sweeteners, such as NutraSweet, Equal, Stevia, Splenda and others, may actually cause a person to gain weight, instead of lose it, and increase their risk for type 2 diabetes, high blood pressure, heart disease and other health issues.
Despite disagreeing with WHO's assessment for aspartame, the FDA indicates it will continue to monitor emerging science on aspartame and other sweeteners, amid growing public concerns about their safety.
"*" indicates required fields