Artificial Sweetener Aspartame to be Declared a Possible Cancer Risk by WHO Later This Month
July 07, 2023
By: Stephanie Yanovich
A group of international health experts is expected to declare aspartame a potential cancer risk in the coming weeks, increasing concerns about the widespread use of the artificial sweetener commonly known by the brand name Equal, Nutrasweet and Sugar Twin, which is commonly found in diet sodas, fruit juices, gum and other products.
According to a report by Reuters news, the World Health Organization (WHO) will publicly list aspartame as "possibly carcinogenic" to humans on July 14.
The "possibly carcinogenic" classification for aspartame means the group believes the product has the potential to cause cancer, and the decision is reportedly based on a comprehensive review of scientific research conducted by the International Agency for Research on Cancer (IARC), the WHO's cancer research division.
Food industry executives are already criticizing the expected announcement regarding the aspartame cancer risk, arguing that it is generally safe to ingest in limited amounts. However, various studies have linked aspartame and cancer, even at low consumption levels.
The food industry has long marketed artificial sweeteners like aspartame as not only safe, but also beneficial for health goals like weight loss. But the WHO recently determined that using artificial sweeteners for long term weight loss is ineffective for most people. The group recommended natural sugar intake reduction for slimming, instead of using artificial sweeteners linked to increased risk of heart disease, diabetes, and high blood pressure, in addition to cancer.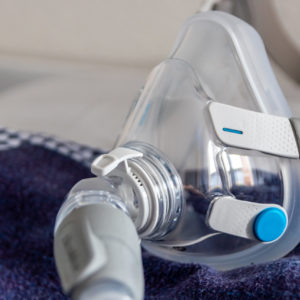 Did You Know?
Millions of Philips CPAP Machines Recalled
Philips DreamStation, CPAP and BiPAP machines sold in recent years may pose a risk of cancer, lung damage and other injuries.
Learn More
Upcoming Aspartame Cancer Risk Classification Faces Industry Criticism
The IARC has four classification levels – carcinogenic, probably carcinogenic, possibly carcinogenic, and not classifiable. Risk categories are assigned based on the strength of scientific research linking a substance to cancer.
For a product to receive aspartame's expected "possibly carcinogenic" classification, scientific evidence must meet certain standards, according to the report. Specifically, there must be limited evidence showing its cancer-causing potential in humans, sufficient evidence showing its cancer causing potential in animals, or strong overall evidence regarding its cancer-causing properties. The IARC reportedly reviewed over 1,300 studies in assessing aspartame's cancer risk.
Food industry insiders reportedly argue that the WHO and IARC don't specialize in food safety and aren't qualified to determine aspartame's potential health hazards. They've criticized prior WHO and IARC cancer causing classifications, such as red meat consumption receiving a "probably carcinogenic" rating, as raising needless consumer alarm.
Advocates for the food industry also pointed out that the IARC cannot determine safe product consumption levels. Instead, another WHO division, the Joint WHO and Food and Agriculture Organization's Expert Committee on Food Additives (JECFA), makes that decision. The JECFA has long stated that aspartame is safe for limited daily ingestion, a ruling food company executives argue will conflict with WHO's expected cancer classification and confuse consumers.
However, JECFA also reportedly completed a recent review of aspartame's risks and benefits. It is expected to release its findings on July 14, the same day the WHO and IARC are anticipated to announce aspartame's possible cancer risks. The JECFA announcement may include new, reduced aspartame consumption level guidelines aligning with the WHO and IARC ruling, Reuters reported.
Despite initial reported pushback from the food industry regarding the expected aspartame cancer risk classification, it may eventually reformulate its products to alleviate consumer concern, according to the Reuters report.
Health experts point out that Pepsi hasn't used aspartame in its products since 2020, possibly in response to increased consumer anxiety regarding its associated adverse health effects. Classifying popular substances like aspartame as a possible cancer risk ultimately benefits consumers, they indicate, as it motivates more research that may conclusively confirm the extent of a product's dangers.
"*" indicates required fields