Atrium Hernia Mesh Lawsuit Filed Over ProLoop Polypropylene Mesh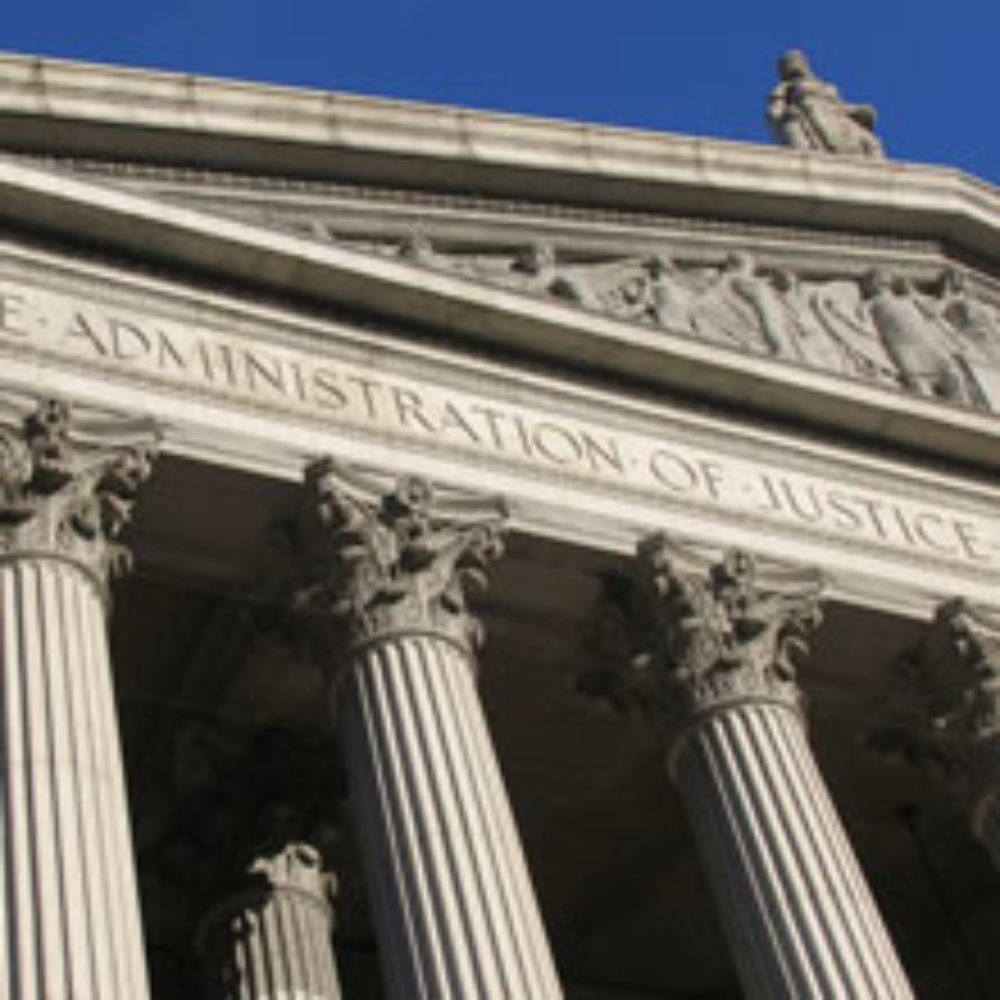 April 10, 2014
By: Irvin Jackson
A New Jersey man has filed a product liability lawsuit against Atrium Medical Corporation, alleging that problems with the design of the ProLoop polypropylene hernia repair mesh caused him to suffer a number of serious and debilitating complications.  
The complaint (PDF) was filed by Juan Paredes on March 5, in U.S. District Court for the Southern District of California. In addition to Atrium, the lawsuit names Premier Healthcare Alliance and Atrium's parent companies Getinge Group and Maquet as defendants.
According to allegations raised in the Atrium ProLoop mesh lawsuit, Paredes was implanted with the polypropylene hernia repair mesh in July 2011, for a double inguinal hernia repair. As a result of complications allegedly caused by the design of the device, Paredes indicates that he had to undergo revision surgery on December 10, 2012 to have the mesh removed.
The Atrium ProLoop mesh plug is made of knitted rows of monofilament polypropylene with multiple protruding monofilament loops. The lawsuit claims that Atrium ProLoop mesh complications include a risk of shrinking, expanding, cracking and otherwise deforming, as well as causing foreign body reactions, chronic inflammation, migration, organ damage, nerve damage, chronic pain and sexual dysfunction.
Paredes' complaint claims that he has suffered permanent injuries, substantial pain and suffering, emotional distress, medical expenses, lost wages and diminished earning capacity as a result of his injuries from the ProLoop mesh, which have also decreased the overall quality of his life.
The hernia mesh lawsuit presents claims for strict liability, failure to warn, negligence, negligent misrepresentation, fraud, and breach of warranty.
Atrium Mesh Lawsuits
The complaint filed by Paredes comes as Atrium faces a growing number of hernia mesh lawsuits over their C-Qur mesh products, which feature polypropylene mesh coated with Omega 3 fatty acid gel.
The Atrium C-QUR mesh, which is pronounced "Secure" mesh, was approved by the FDA on March 31, 2006. It is sold for use in hernia repair, chest wall reconstruction and to repair traumatic or surgical wounds.
In October 2012, the FDA issued a warning letter to Atrium, citing the company for failing to respond to complaints about the C-QUR mesh and other products. The FDA accused the company of failing to review or investigate any complaints involving C-QUR failures or infections.
A growing number of Atrium C-Qur mesh lawsuits are being pursued by individuals throughout the United States, who allege that the triglycerides in the hernia mesh can result in immune reactions that cause adverse events and injuries. The complaints also claim that the mesh can cause strong friction between it and the underlying tissue, resulting in injury, and that the mesh degrades over time, leading to internal tissue degradation and other injuries as well.
DeeDee

June 7, 2018 at 10:15 pm

I have had 3 surgeries now with Atrium Proloop with no end in sight of more surgeries. I am living with a permanent hole in my belly for almost 80 days since the site wont heal. Wish I could find someone who could help me!?!?

Brian

April 7, 2018 at 5:09 pm

I have talked to countless attorneys & been turned down .between 12 & 20 of them . Not 1 is pursuing the atrium Pro loop mesh & plug .ive had 1 put in 2015 & removed & been in constant pain since day 1 .the plug cane 1/2 way out & mesh adheard to nerves . im at my wits end & ready to throw in the towel .This company should be held accountable & make things right to those suffering every day .Sex [Show More]I have talked to countless attorneys & been turned down .between 12 & 20 of them . Not 1 is pursuing the atrium Pro loop mesh & plug .ive had 1 put in 2015 & removed & been in constant pain since day 1 .the plug cane 1/2 way out & mesh adheard to nerves . im at my wits end & ready to throw in the towel .This company should be held accountable & make things right to those suffering every day .Sex is non existent burning sharp pain in groain. What can i do please help .Brian

JAMES

March 23, 2017 at 2:10 pm

Had pro loop plug and pro loop onlay for hernia surgery in Nov 2010 and was in worse pain day 1 after surgery. Lived with horrific pain for 3 years. They sent me to pain management docs and was at ER's and all said nothing was wrong. Finally after 3 years of hell found a doc at Cleveland Clinic that went in and took plug and patch out and have been pain free since. I think I should be compensated[Show More]Had pro loop plug and pro loop onlay for hernia surgery in Nov 2010 and was in worse pain day 1 after surgery. Lived with horrific pain for 3 years. They sent me to pain management docs and was at ER's and all said nothing was wrong. Finally after 3 years of hell found a doc at Cleveland Clinic that went in and took plug and patch out and have been pain free since. I think I should be compensated from the Company for my pain and suffering and having t go thru another surgery. Why are they only having lawsuits for some of the mesh?

Sue

February 27, 2017 at 1:41 pm

Hello, When is there going to be a Law Firm that will take on Atrium Medical's Pro Loop Mesh and Plug for Hernias?? I have been in Extreme pain since 07/2010! It is only getting worse. No pain medications, etc. work!

Deborah

May 23, 2016 at 12:02 am

In 2010 I had my first hernia repair using the ProLoop mesh, I had problems shortly after. that was in april. By June of 2011, after having to go to a pain clinic for severe right side lower abdominal pain, and several other problems, I had to have another hernia repair done, this time using the Ethicon Prolene Hernia System. Since then I have had to have my inguinal nerve completely severed, (dam[Show More]In 2010 I had my first hernia repair using the ProLoop mesh, I had problems shortly after. that was in april. By June of 2011, after having to go to a pain clinic for severe right side lower abdominal pain, and several other problems, I had to have another hernia repair done, this time using the Ethicon Prolene Hernia System. Since then I have had to have my inguinal nerve completely severed, (damaged in surgery), constant pain, being treated for IBS, can't come up with why I'm always in chronic pain, I keep saying its something with the mesh, no one believes me. I can swear I feel a round disc about the size of a half dollar sometimes move and press on my right side. my fear is its near my appendix, what happens if they burst? I won't know until its too late. I'm 61 years old and don't need this crap! Can someone shed some light or help?

Sue

May 17, 2016 at 9:58 am

I have Atrium Medical's Pro loop Hernia Mesh and Plug inside of me since 2010. I have been in SEVERE pain ever since. Tried to get on a Class Action suit and the Judge said we needed to be represented in each of our own states. RUBBISH!! I have also turned in Several Maude Adverse Effect reports to the FDA. It is a waste of time. NOTHING helps that pain, and I can feel my mesh. HELP ANY ATTORNEY'S[Show More]I have Atrium Medical's Pro loop Hernia Mesh and Plug inside of me since 2010. I have been in SEVERE pain ever since. Tried to get on a Class Action suit and the Judge said we needed to be represented in each of our own states. RUBBISH!! I have also turned in Several Maude Adverse Effect reports to the FDA. It is a waste of time. NOTHING helps that pain, and I can feel my mesh. HELP ANY ATTORNEY'S OUT THERE WHO ARE LICENSED IN HAWAII. Thank you!

Mike

December 26, 2015 at 6:36 pm

Pro loop mesh needs recalled.why isn't it.I turned it in on report to Fda .all I got was a call from pro loop company

Stephanie

August 11, 2015 at 8:05 pm

I had two hernia repair surgeries and they used Atrium Proloop patch and ever since then the pain is tremendously horrible. I have pain during intercourse, and my life came to a halt. Im 23 years old and have been dealing with this for a while. I should be able to keep up with her but I can't. Im depressed and my anxiety is up the roof. Someone please help. I should be compensated for the pain and[Show More]I had two hernia repair surgeries and they used Atrium Proloop patch and ever since then the pain is tremendously horrible. I have pain during intercourse, and my life came to a halt. Im 23 years old and have been dealing with this for a while. I should be able to keep up with her but I can't. Im depressed and my anxiety is up the roof. Someone please help. I should be compensated for the pain and suffering.

Pamela

August 5, 2015 at 6:25 pm

I had Atrium polypropylene mesh implanted inside of me without my authorization back in 2002. I was told I needed a partial hysterectomy of my uterus, so by 2004 I started going numb in both feet and could not understand what was going on. I went to doctors and they couldn't figure it out either. Then by 2013 the numbness had crept up all the way to my hips, and along with the numbness excruciatin[Show More]I had Atrium polypropylene mesh implanted inside of me without my authorization back in 2002. I was told I needed a partial hysterectomy of my uterus, so by 2004 I started going numb in both feet and could not understand what was going on. I went to doctors and they couldn't figure it out either. Then by 2013 the numbness had crept up all the way to my hips, and along with the numbness excruciating pain in my abdomen and lower back. My doctor thought that maybe they left scissors or clamps inside of me so she ordered the surgical records and she found out that they performed 2 more surgeries which was implanting polypropylene hernia mesh kits inside of me. By this time I had been having constant infections that would not go away and to this very day won't go away. I am on 9 different types of medications and my life has been taken away from me. If anyone knows of a law firm that is taking Atrium hernia mesh cases besides Dan Bolton and Fishback, Keller and Jackson, I would really appreciate any new information. These people should not be allowed to completely destroy peoples lives like this, someone must pay to have this fixed and to give me my life back that they stole away from me. I WANT MY LIFE BACK!!!!

Richard

July 3, 2015 at 6:35 pm

I had hernia surgery on 6-29-2009, an have been in pain since! This has been a living hail for me! I'm to afraid to even let another doctor touch me. I haven't been able to enjoy the qualities of life since the surgery! I've found out that the doctor used Vicryl, Monocryl, and Polypropylene mesh to repair my hernia! Lord knows I feel like I'm in worst condition before I even had the surgery.

Leanne

September 9, 2014 at 9:17 pm

I had a double hernia repair back in 2011 and have had nothing but problems since then,.. They used polypropylene mesh and according to that doctors office there is no brand name for it,.. can anyone help me please??

michael

May 28, 2014 at 11:31 am

I've had problems from day 1 from operation of hernia I've been living with it since..can't stretch leg far back pain and the sex life is horrible been to different docs they said to remove it I'd lose my left testicle I said no I'll have to live with it.1 of worst thing's I've ever had done was on light duty at work for 5 to 6 months.it was pro loop mesh and plug withanother mesh and propylene su[Show More]I've had problems from day 1 from operation of hernia I've been living with it since..can't stretch leg far back pain and the sex life is horrible been to different docs they said to remove it I'd lose my left testicle I said no I'll have to live with it.1 of worst thing's I've ever had done was on light duty at work for 5 to 6 months.it was pro loop mesh and plug withanother mesh and propylene sutures
"*" indicates required fields