Bard Hernia Mesh Lawsuit Set To Go Before Jury For Third Bellwether Trial May 15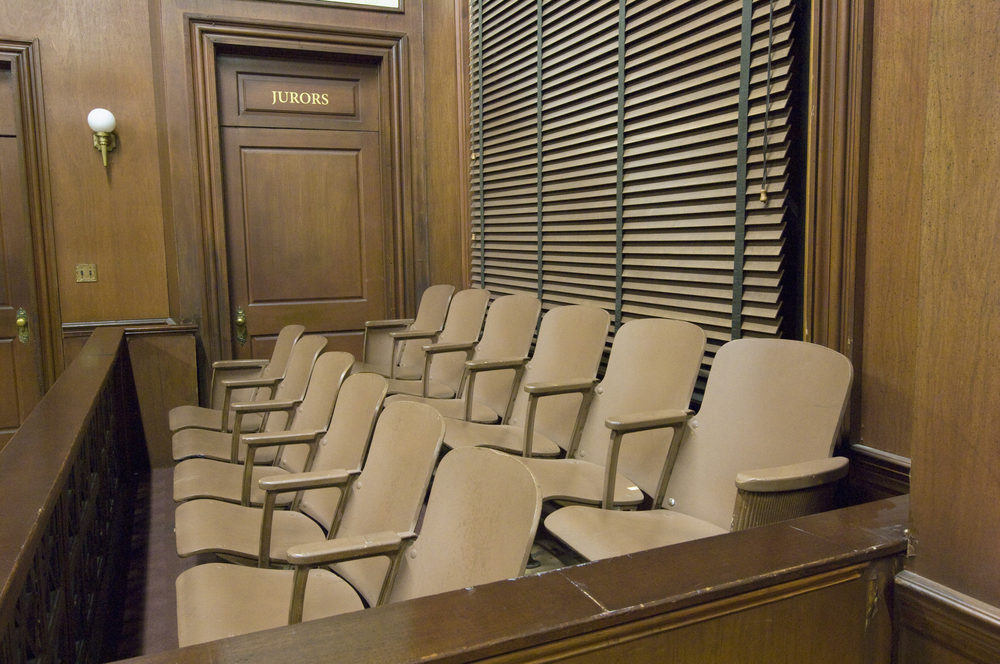 February 08, 2023
By: Irvin Jackson
The U.S. District Judge presiding over more than 18,000 Bard hernia mesh lawsuits has confirmed that a third case will go before a federal jury on May 15, following mixed results in the first two out of a series of planned bellwether trials, which are intended to help the parties gauge how juries will respond to certain evidence and testimony that will be repeated throughout the litigation.
Each of the lawsuits raise similar allegations that C.R. Bard has sold various polypropylene mesh products in recent years that were defectively designed and increased the risk of painful complications following hernia repair surgery, including Bard Ventralight, Bard Ventralex, Bard Perfix, Bard 3DMax and other similar mesh systems.
Plaintiffs allege they experienced problems after the mesh failed, including severe abdominal pain, infections, adhesions, erosion and other complications, which often result in the need for additional surgery to remove the failed hernia patch.
Given common questions of fact and law raised in the complaints, the federal litigation has been centralized before U.S. District Judge Edmund A. Sargus in the Southern District of Ohio since August 2018, where the parties have engaged in coordinated discovery in preparation for a series of early trial dates.
The first in a series of four planned bellwether trials went before a jury in August 2021, resulting in a defense verdict for the hernia mesh manufacturer. That trial was followed by a second case that went before a jury in April 2022, resulting in a $255,000 verdict.
In August 2022, a Bard hernia mesh lawsuit went before a Rhode Island state court jury, resulting in a $4.8 million verdict for one plaintiff, which sent a strong signal to the manufacturer about the extent of liability it may face in certain cases, as each individual lawsuit goes before a jury.
Judge Sargus appointed a Bard hernia mesh settlement master later that same month, to work with the parties to determine whether an agreement could be reached to settle large numbers of claims before additional bellwether trials were held. However, no global deal has been reached by the parties.
Bard Perfix Plug Lawsuit Set To Go Before Jury May 15, 2023
On February 1, Judge Sargus issued a case management order (PDF) detailing the pretrial and trial schedule leading up to the start of the third bellwether trial case, involving a Bard Perfix Plug lawsuit filed by Robert Stinson, Sr., with two final pretrial conferences set for May 2 and May 3, and trial set to commence on May 15, 2023.
Judge Sargus established a deadline of February 17 for plaintiffs to serve an updated witness list, with defendants serving their witness list by February 24. The order also includes deadlines for deposition designations and objections, exhibit lists, motions in limine, voire dire, jury instructions and unresolved objections over the next three months.
According to the order, the first week of trial will have five trial days, and the following weeks will alternate between four trial days and five trial days. Both sides will be given 32 hours total to present their cases, not including voire dire, preliminary and final jury instructions, time spent on objections, and opening and closing arguments.
In a separate case management order (PDF) issued that same day, Judge Sargus called for parties to present him with a proposed trial date for the fourth Bard hernia mesh bellwether lawsuit this week, which is expected to be scheduled to begin in the late Summer or Fall 2023.
2023 Bard Hernia Mesh Litigation Update
While the settlement negotiations continue, and additional hernia mesh trials loom, the size and scope of the litigation has continued to grow as individuals continue to file lawsuits over complications experienced with Bard products.
According to the January 2023 docket report (PDF) issued by the U.S. Judicial Panel on Multidistrict Litigation (JPML), there are currently 18,403 lawsuits pending before Judge Sargus, with hundreds of new claims being added each month.
If the parties fail to negotiate acceptable average Bard hernia mesh settlements to resolve large numbers of claims in 2023, it is expected that Judge Sargus will consider remanding large numbers of claims back to U.S. District Courts nationwide for individual trial dates in future years.
In addition to claims against Bard, thousands of similar claims have been filed in recent years against manufacturers of other polypropylene mesh products that have resulted in widespread injuries, including more than 3,600 Ethicon Physiomesh lawsuits and 3,335 Atrium C-Qur lawsuits which were centralized in separate MDLs, and lawyers involved in each of those proceedings have reached hernia mesh settlements shortly before scheduled bellwether trials were set to begin.
"*" indicates required fields