BPA Levels In Bodies are Much Higher Than Previously Thought , Researchers Warn
December 12, 2019
By: Martha Garcia
The widely used chemical bisphenol-A has previously been shown to have far-reaching side effects on human health, and a new study suggests that the way scientists typically measure exposure may provide drastic under-estimates.
BPA is ubiquitous in our environment, and commonly found in many consumer products, such as plastic bottles, cash register receipts, food packaging and the lining inside of canned foods.
It is a high production molecule, with approximately 9 million tons made every year, several studies have raised concerns about the side effects of BPA, with some finding that exposure even at low levels considered safe by regulatory agencies can cause serious harm to humans.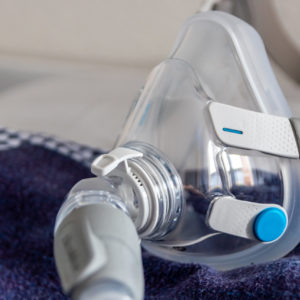 Did You Know?
Millions of Philips CPAP Machines Recalled
Philips DreamStation, CPAP and BiPAP machines sold in recent years may pose a risk of cancer, lung damage and other injuries.
Learn More
The chemical is an endocrine disruptor, meaning it can interfere with and mimic the body's hormones leading to serious health effects. Research has linked BPA exposure during pregnancy to decreased infant lung function, genetic changes to a fetus, and increased miscarriage risk. Other effects include some types of cancer and even childhood obesity and diabetes.
According to findings of a new report published this month in the medical journal The Lancet Diabetes & Endocrinology, researchers Washington State University and the University of California, San Francisco indicate that there is evidence that measuring methods used by federal regulators and others is inaccurate, and greatly underestimates daily human exposure to BPA.
In this latest study researchers used updated measuring techniques, as opposed to an indirect method that has previously been used to calculate exposure, which involved measuring BPA metabolites in urine. However, since BPA begins to break down in the body rapidly, researchers indicate that urinary metabolites are not necessarily an accurate representation of BPA exposure.
Researchers outlined and tested a new method of measuring BPA levels, and then compared both measuring methods to urine samples collected from 29 pregnant women, five non-pregnant women, and five men. The new method found BPA levels that were 19 times higher than levels detected using the old metabolite method.
Study authors also found that the higher the levels of BPA in the human body, the worse the old method was at measuring them. In some cases the new method detected levels of BPA that were 44 times higher than those found using the old testing method.
Since every BPA health threshold guideline has been based on the old testing method, including that of the U.S. Centers for Disease Control and Prevention and the U.S. Food and Drug Administration, the health risks of BPA have been greatly underestimated, the researchers concluded.
"Importantly, because estimates of human exposure have been based almost exclusively on data from indirect methods, these findings provide compelling evidence that human exposure to BPA is far higher than has been assumed previously," researchers concluded. "Because negligible exposure levels have been a cornerstone of regulatory decisions, including the FDA conclusion that BPA poses little health risk, the present data raise urgent concerns that risks to human health have also been dramatically underestimated."
"*" indicates required fields