Exposure To BPA In During Pregnancy May Reduce Lung Function in Children: Study
October 08, 2019
By: Martha Garcia
Prenatal exposure to bisphenol-A (BPA) may lead to reduced lung function among children, according to the findings of new research.
In a study presented last week at the European Respiratory Society International Congress, Spanish researchers indicate that a mother's exposure to BPA during pregnancy may put the baby at risk for decreased lung function and increased wheezing, as well as other respiratory problems later in life.
Researchers studied BPA exposure among more than 2,600 mother and child pairs who were already taking part in one of eight large European research projects.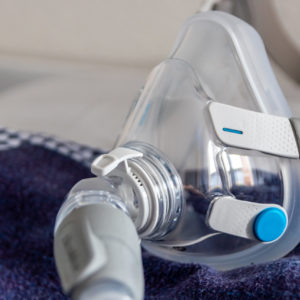 Did You Know?
Millions of Philips CPAP Machines Recalled
Philips DreamStation, CPAP and BiPAP machines sold in recent years may pose a risk of cancer, lung damage and other injuries.
Learn More
The levels of a mother's exposure to BPA and other phenols were examined through urine samples taken during pregnancy. After birth, children's lung function was measured when they were between six and 10 years old and questionnaires were used to determine whether children experienced wheezing or other respiratory issues.
Pregnant women exposed to higher levels of BPA were more likely to have children who suffered wheezing and poorer lung function. Women with higher levels of BPA were 13% more likely to have children who experienced wheezing.
A similar study published in 2014 indicated that children exposed to BPA during their mother's pregnancy were more likely to experience breathing problems by the age of five.
The majority of women in the latest study, 79%, had detectable levels of BPA in their urine. Many women also had other less commonly used phenols, like bisphenol S and F, but those were found in fewer women.
Children born to women with higher levels of urinary BPA were also more likely to have smaller lung capacity. In fact, double the amount of BPA in a mother's urine was linked to a 5 ml decrease in a child's lung capacity.
Prior research has shown BPA may have far reaching effects on the human body. Studies indicate exposure during pregnancy can cause genetic changes, lead to childhood obesity, and lead to increased risk of anxiety and depression in boys.
BPA and other phenols are known endocrine disruptors, meaning the chemicals can interfere with the function of the body's hormones.
BPA is one of the most commonly used phenols. It is used in manufacturing to make plastic soft and used to make plastic water bottles, the linings of canned food, children's toys, cash register receipts, and food wrappers.
Researchers of the new study don't know exactly how BPA works to impact respiratory function, but they speculate BPA interacts with the hormone signals in the growing baby.
"Phenols are known to be 'endocrine disruptors', which means they can interfere with the hormone system and consequently alter many essential body functions, including the respiratory and immune systems," lead researcher Alicia Abellan said in a European Lung Foundation press release. "When babies are still in the womb, they are especially vulnerable to these substances because they have not yet established the ability to remove toxic substances, and their respiratory and immune systems are still developing."
Researchers say there is no general consensus on a safe level of exposure to phenols; however, the European Union recently classified BPA as a chemical of "very high concern."
The findings are considered preliminary until published in a peer reviewed journal. However, researchers are calling for doctors and policy makers to be aware of how BPA affects a baby's development at the earliest stages. They say it is key to know how BPA can impact a person later in life and whether it can make an adult more susceptible to developing chronic lung diseases.
"*" indicates required fields