Breast Lymphoma Problems Linked to Both Saline And Silicone Implants: Study
December 17, 2018
By: Irvin Jackson
According to a new study that looked at the clinical presentation of breast implant-associated anaplastic large cell lymphoma (BIA-ALCL) problems reported in recent years, the rare cancer has appears among women who have received both saline and silicone breast implants. 
Researchers from the Memorial Sloan Kettering Cancer Center in New York City published a study this month in The Breast Journal, which looked at cases pf breast lymphoma highlighted in imaging findings and clinical settings. Their findings also show that the material used to make the breast implant does not seem to play a role in the risks.
The retrospective study involved women who underwent implant reconstruction and were diagnosed with BIA-ALCL from 2010 to 2016. They had two radiologists review the images and form a consensus.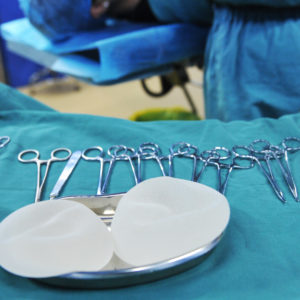 Researchers found 11 cases of women with BIA-ALCL during that time period. They were able to identify four cases involving saline implants, and five involving silicone. They also found that seven of the 11 cases involved textured breast implants, while in four cases it was unknown whether the implants were textured or not.
All of the patients presented with a peri-implant seroma, which was documented on imagine in nine of the cases. Two of the patients had a mass within the seroma and 10 of the patients presented to doctors after beginning to suffer symptoms.
"Saline and silicone breast implants may predispose patients to a rare lymphoma subtype, BIA-ALCL, which presents on imaging as a peri-implant fluid collection ± mass," the researchers concluded.
Last year, the FDA issued warnings about breast lymphoma risk from artificial implants, and a number of subsequent studies have confirmed that the risk of breast implant-associated anaplastic large cell lymphoma is real. the research suggests that the risk appears to be linked specifically to the use of certain textured breast implants with larger surface areas.
In June 2017, a study published in the medical journal Plastic and Reconstructive Surgery found that certain textured breast implants may increase the risk of anaplastic large cell lymphoma anywhere from 10 to 14 times, when compared to smooth breast implants.
In October 2017, a study published in the medical journal JAMA Surgerywarned that many breast implant cancer cases worldwide have likely not been reported, and noted that many doctors continue to be unaware of the BIA-ALCL risk.
As awareness of the problem increases, many experts have warned that the number of diagnosed breast implant ALCL cancer cases is likely to increase. As a result of manufacturers' failure to adequately research the risks associated with their devices, a number of women are now pursuing potential breast implant lymphoma lawsuits, and it is possible that breast implant illness claims may also be pursued if independent scientific evidence emerges to support the claims.
Karen

December 18, 2018 at 12:06 pm

The body goes into fight mode when a foreign agent is present. The autoimunne response may be responsible for triggering the growth of cancer cells. The body is trying to get rid of the foreign matter; that is the implant. I chose not to have them put in because of thirteen nodes removed. I have lymphadema. It would have been a disaster if I had had implants.
"*" indicates required fields