Chevy Volt Recall Issued Due to Carbon Monoxide Poisoning Risk
March 16, 2015
By: Irvin Jackson
General Motors is recalling about 64,000 electric Chevy Volt vehicles, indicating that the engines are so quiet that some drivers do not realize they are still running, which has resulted in some reports of carbon monoxide poisoning when operators forgot to turn the vehicles off. 
The Chevy Volt recall was announced by GM late last week, according to a report by Automotive News, which indicates that there have been at least two reports of carbon monoxide injuries associated with the drivers leaving the plug-in hybrid vehicles running during electric mode.
The electric mode generates no carbon monoxide, but the Volt has a back-up gasoline engine. If the driver leaves the electric engine on, the gasoline engine will kick in once the battery has drained, emitting toxic and potentially life-threatening carbon monoxide fumes.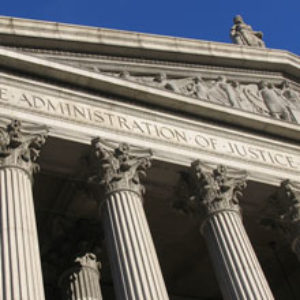 In an enclosed space, such as a garage, this may cause individuals to be exposed to carbon monoxide gas, which has no odor, color or other irritating factor to allow individuals to detect it. If a garage is near a bedroom or other sleeping area, individuals could suffer a risk of long-lasting brain damage from carbon monoxide that the Chevy Volt begins emitting hours after the operator parked the vehicle.
GM officials indicate that drivers may be leaving the cars running because, without a combustion engine going, the car is extremely quiet and it is difficult to detect the vehicle is actually on.
The recall affects about 64,000 model year 2011-2013 Chevrolet Volts. The fix will involve a software update that limits how long the car will idle. The vehicle already automatically warns a driver with a chime when the car is exited and the engine is not turned off.
Because people often fail to promptly recognize symptoms of carbon monoxide, it is a leading cause of fatal poisonings in the United States. According to the U.S. Centers for Disease Control and Prevention, carbon monoxide poisoning kills about 500 people in the U.S. annually, and is linked to about 15,000 emergency room visits. In many cases, the injuries or deaths could have been prevented by the use of carbon monoxide detectors and proper maintenance of heating systems and generators.
"*" indicates required fields