Child C. Diff Infections May Be Linked to Antibiotics: Study
March 14, 2014
By: Martha Garcia
The majority of Clostridium difficile (C. diff) infections in children may be linked to doctor-prescribed antibiotics, according to the findings of new research. 
C. diff is a bacteria that causes intestinal infections and diarrhea. The infections can be very painful and in rare cases may be deadly.
Antibiotic use was associated with nearly three-quarters of the C. diff infections reviewed in a study published March 3 in the medical journal Pediatrics.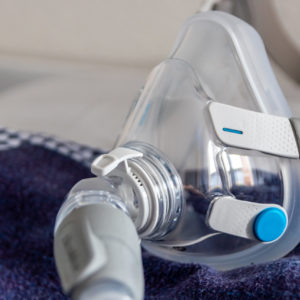 Did You Know?
Millions of Philips CPAP Machines Recalled
Philips DreamStation, CPAP and BiPAP machines sold in recent years may pose a risk of cancer, lung damage and other injuries.
Learn More
Researchers analyzed data from active population and laboratory based c. diff cases involving nearly 1,000 children ages one to 17 years old. The children lived in 10 U.S. geographic areas from 2010 to 2011.
More than 70% of cases tested also involved documented bouts of diarrhea. Nearly 73% of those cases involved doctor prescribed antibiotics to treat other conditions within the previous 12 weeks.
Children were tested in four different age groups; children under one year of age, two to three years old, four to nine years and 10 to 17 year olds. Samples of the children's stool were tested for c. diff. They also did not test positive for C. diff within the previous eight weeks.
The highest incidence of infection occurred among white children between one and two years of age. Of the one year old group of children tested, 66% tested positive. No deaths were linked to the C. diff cases.
The study did not establish a conclusive causal link, but shows a strong association between the C. diff and antibiotic use. No difference was found between male or female infection rates.
C. diff infections occur in more than 17,000 children in the U.S. between the ages of one and 17 each year.
Antibiotics Prescribed Too Often
In this latest study, researchers noted that most children received antibiotics for ear, sinus or upper respiratory infections. Prior research indicates half of antibiotics prescribed to children for respiratory infections are not required, and health experts have been increasingly warning about the risk that antibiotic overuse can cause serious bacterial infections that result in cases of severe diarrhea in children.
Taking antibiotics is the top risk for developing the infection in both children and adults. Antibiotics can alter or kill beneficial bacteria that may help protect against new infections.
Recent studies suggest the inappropriate use of antibiotics remains a large problem. Antibiotic overuse increased over the last decade, especially to treat inappropriate illnesses like bronchitis and respiratory tract infections.
A 2013 Harvard study found doctors prescribe antibiotics six out of every 10 times a patient complains of a sore throat. Only one out of every 10 cases can effectively be treated with the antibiotics, placing many patients at risk of developing antibiotic resistant strains of bacteria.
Parents often prompt doctors to prescribe antibiotics for their children, even in cases when antibiotic use is unwarranted.
The U.S. Centers for Disease Control and Prevention (CDC) warn parents to refrain from demanding prescriptions for antibiotics for every illness. They also advise doctors to adhere to antibiotic prescribing guidelines.
"Prevention efforts to reduce unnecessary antimicrobial use among young children in outpatient settings should be prioritized," wrote the study author's.
"*" indicates required fields